Height of adventure
By Yang Feiyue | CHINA DAILY | Updated: 2022-01-17 08:24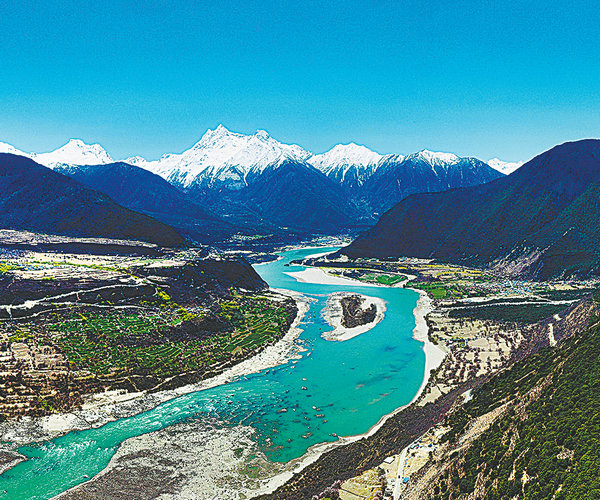 Nature also threw in a gift for them. There were two clouds over Qomolangma, resembling a hat over the peak. Dong was mesmerized by the sunrise scene.
"The stunning views of the giant mountain peaks turned pink by the sunrise made me forget my altitude sickness," Dong says. "I will surely go back."
Although Ma has seen plateau scenery before, he was still amazed by it.
"It felt like a shock to my core, to the point of kneeling down," Ma says.
They wanted to stay a bit longer, but wild yaks that carried their baggage didn't have any grass to eat in the valley, so they had to return immediately after the sunrise shoot.
Ma is furthering his studies in local languages, plants, rocks and climates of the Himalayas.
"During the years of exploration in the mountains, I have constantly verified the names of these great mountains with local people, and then combined various materials to build connections among their relationship," Ma says.
"This process is like looking for treasures, which is interesting and endless. Modern technology also allows us to acquire images of these mountains in ultra-high definition resolution."
Ma says he is hoping to enable better public understanding of the Himalayas and call more attention to the protection of the environment, rather than creating another travel hot spot, by publicizing his journey.
Contact the writer at yangfeiyue@chinadaily.com.cn