Manufacturers embrace the digital economy
By FAN FEIFEI | China Daily | Updated: 2022-05-09 08:04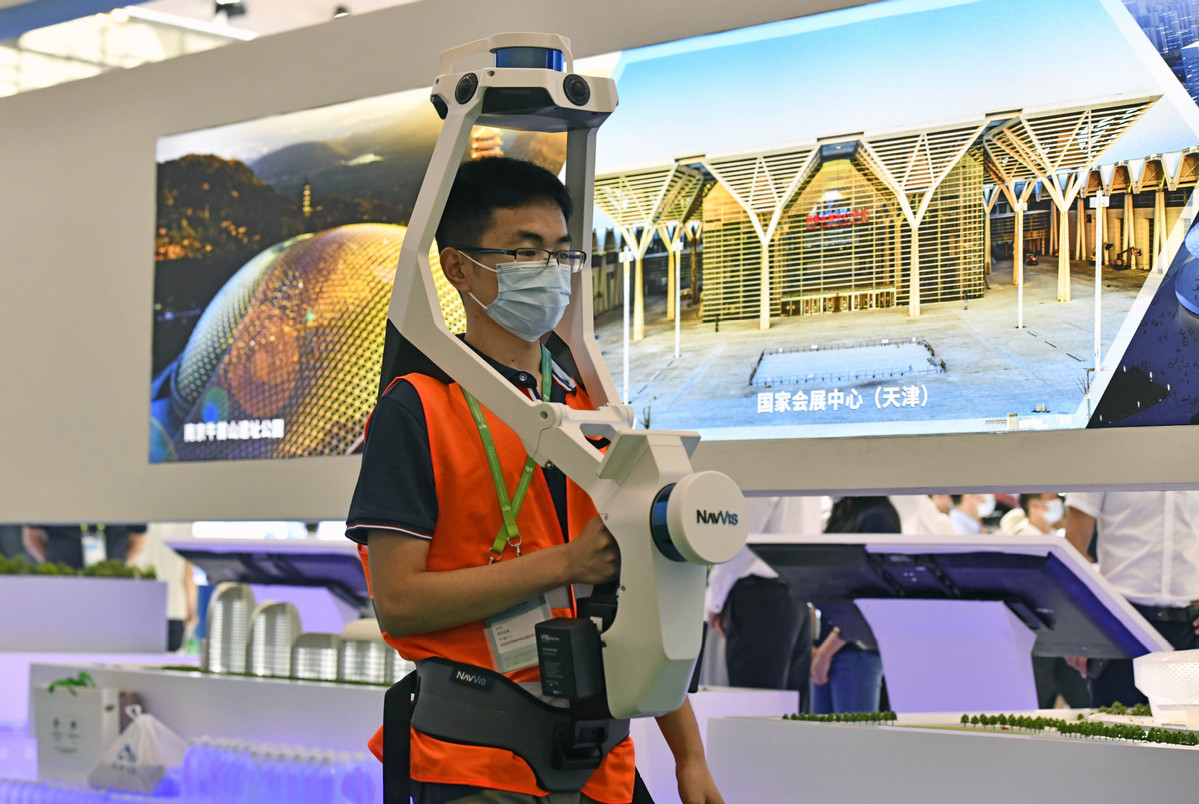 High-quality development has been given fresh impetus
A workshop manufacturing home appliances in Shenyang, Liaoning province, is offering clients a chance to customize refrigerators remotely using their mobile phones. They can choose colors, functions and design styles without having to enter a bricks-and-mortar store.
When consumers place an order, intelligent equipment in the interconnected factory automatically reads the information and starts customized production.
Cutting-edge technologies, including artificial intelligence, big-data analysis, cloud computing, the internet of things and 3D printing, have improved the workshop's productivity by 28 percent.
The automated production line and digital information system are empowered by COSMOPlat, an industrial internet platform developed by Chinese home appliance giant Haier Group that connects suppliers and consumers, enabling the latter to take part in product customization.
Haier's digitalization drive offers a glimpse of how Chinese manufacturers, especially those in traditional industries, are embracing the digital economy, which is mainly represented by emerging information technologies and has become a key engine driving economic growth.
Experts said the nation's greater emphasis on the sound development of the digital economy will accelerate a transformation and upgrading in enterprises, injecting fresh impetus into China's high-quality economic development.
They added that the digital economy is expected to play a bigger role in narrowing the digital gap between urban and rural areas and empowering all walks of life in coming years.
The scale of China's digital economy reached 39.2 trillion yuan ($6.2 trillion) in 2020, up by 9.7 percent year-on-year and ranking second in the world, according to a white paper released by the China Academy of Information and Communications Technology. The digital economy accounted for 38.6 percent of GDP, remaining a key pivot for the nation's economic growth.
The digital economy has also been mentioned in the Government Work Report for the past five years. According to the 2022 report, the nation will strengthen overall planning for the Digital China initiative, build more digital information infrastructure, and apply 5G technology on a larger scale to promote development of this economy.
The report added that China will advance digitalization of industries, accelerate development of the industrial internet, build up digital industries such as integrated circuits and artificial intelligence, and enhance technological innovation and supply capacities for key software and hardware.