Migrant worker builds an online following
By Zhao Chenjie and Cao Bin | China Daily | Updated: 2022-05-19 09:47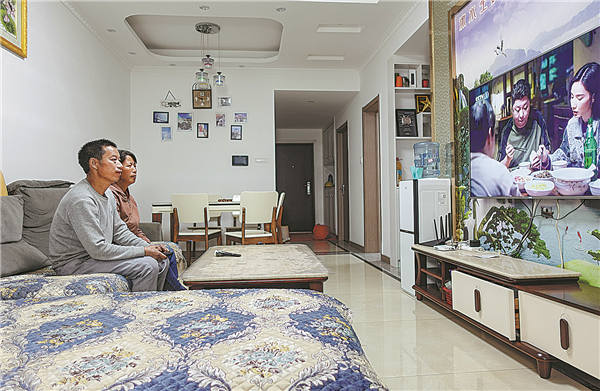 Livestreaming of lunch whets viewers' appetites as do snippets of daily life, Zhao Chenjie and Cao Bin report.
Like many other migrant workers on construction sites across the nation, He Chuan mixes concrete and lays bricks throughout the day. Unlike most, however, he has taken the trouble to document elements of his daily life through livestreaming. Adopting the online name Brother Chuan, he has gained celebrity status online.
Hailing from Dazhou in Southwest China's Sichuan province, He, 52, has spent many years as a migrant worker on building sites around China. He is not alone, with 25 million Sichuan farmers leaving the fields for similar jobs in cities across the country.
Now back in his hometown, He continues to intersperse his construction work with vlogging, setting up his camera to livestream his lunch breaks before an audience of hundreds, sometimes thousands. His wife Tang Wenshu partners up with him during the sessions, which mostly revolve around the food they are eating and comments on construction work.
In one typical session, He can be seen serving his wife a bowl of rice and then wolfing down the rest from the rice cooker. Finally, he displays a mouthwatering piece of crispy griddled chicken.