An animated imagination
By Wang Ru | China Daily | Updated: 2022-06-08 08:12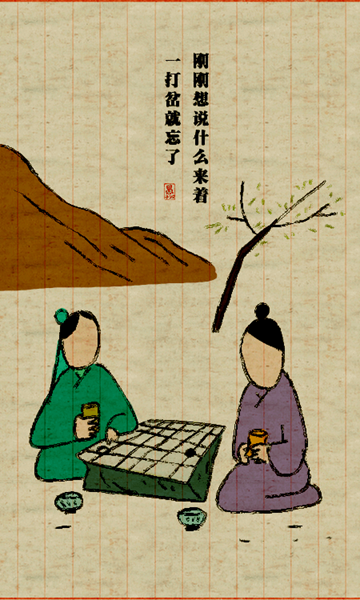 Han Rui, a fan of Yu, agrees. "I got to know Yu after watching her cartoon on The Beijing News. I then recommended it to my friends, who say they like it too. I find her work interesting, and a lot of it seems to depict my daily life."
Yu picked up her animation skills at La Poudriere and was one of the directors of To the Bright Side. This animation, which was shown earlier this year in cinemas in China, is an anthology adapted from seven picture books and focuses on the lives of ordinary people.
The story Yu directed was about a stall selling sweet soup in Guangdong province. Yu visited the place, observed how such stalls were operated, and integrated those details into the film.
"My creations should contain what I experienced and felt, or I cannot render the true feeling for the audience," she says.
Yu first became interested in animation through her father. He gave her a collection of animated films made by the National Film Board of Canada when she was a middle school student. She then learned illustration and animation at Renmin University of China, before attending La Poudriere.
When she was about to graduate in France, she surprised her teachers.