An animated imagination
By Wang Ru | China Daily | Updated: 2022-06-08 08:12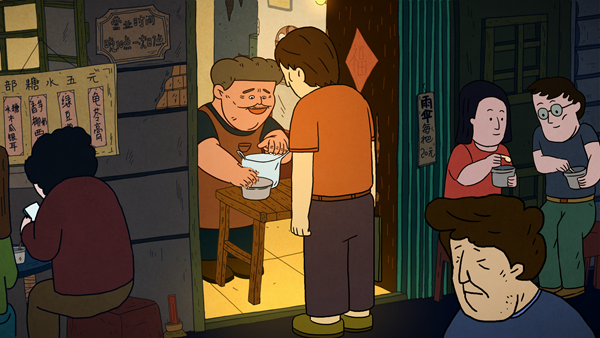 The rewards were more spiritual than monetary in the beginning. The online recognition of the experiment, however, enhanced her self-confidence. "It allowed me to applaud myself," she says, noting that it kick-started a spell of productive creativity.
"As an introvert, I wanted to interact with people, but was too afraid to do so. Showing my work was a circuitous way for me to establish a relationship with the world," she adds.
Later, she created more illustrative and animated works, touching many with her careful observations on life and the subtle feelings she expresses in them.
Her profile was raised further when, in 2020, she was invited by The Beijing News to produce a regular animated comic strip depicting daily life. It appears on the publication's official app and WeChat account. The characters in her cartoons look like ancient Chinese, wearing traditional clothes, but they obviously live a modern life.
"I thought the contrast would be amusing," Yu says. "You can imagine a person from long ago holding a soft drink can in their hand. It would be more memorable than a modern person doing it."