Framing a viewpoint
By Yang Yang | China Daily | Updated: 2022-06-27 06:07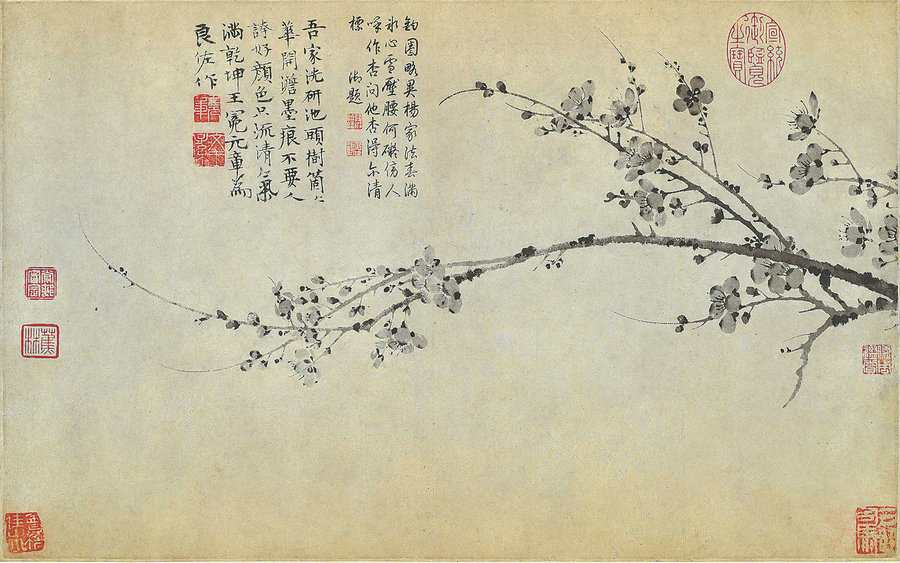 "In their paintings, there is no killing, or death, or blood, but refreshing breeze, bright moon, beautiful landscape, plum blossom, orchid, bamboo and chrysanthemum," he says.
"I thought even if they painted plum blossoms, they would be damaged. However, it's not the case," he says.
Instead, plum blossoms by great artist Wang Mian all bloom luxuriantly and vibrantly, he found, which contradicted the theories that he had stuck to and posed a big question to his study: "What is wrong?" He tried to answer this question in the next 10 years.
He proposed different assumptions. "Is it because Chinese painting is inferior to its Western counterpart? Is it because the fashion to imitate 'ancient paintings' in the Yuan Dynasty ruined national art, which gained the look but lost the spirit? Is it because artists in the Yuan Dynasty were flattering people by beautifying the ugly and the fake?"
After overturning these assumptions, with doubts, Yang tried to interpret those paintings from the perspective of artists' inner world, and got unexpected results.
"Wang painted plum blossoms not to express his grief and indignation about the country's fate, his sadness for people's sufferings, or his helplessness in the hopeless future, but to express his pure soul that despised the powerful and the rich," he says.
"The invaders could beat the armies of the Song Dynasty (960-1279), occupy the land, but they could not conquer the painter's heart, which was represented by the plum blossoms in full bloom that neither high wind nor coldness could impair," he says.
That is why the Chinese civilization could survive and continue to today.