Land of passion and peace
By Xing Wen in Beijing and Mao Weihua in Urumqi | China Daily | Updated: 2022-06-29 06:25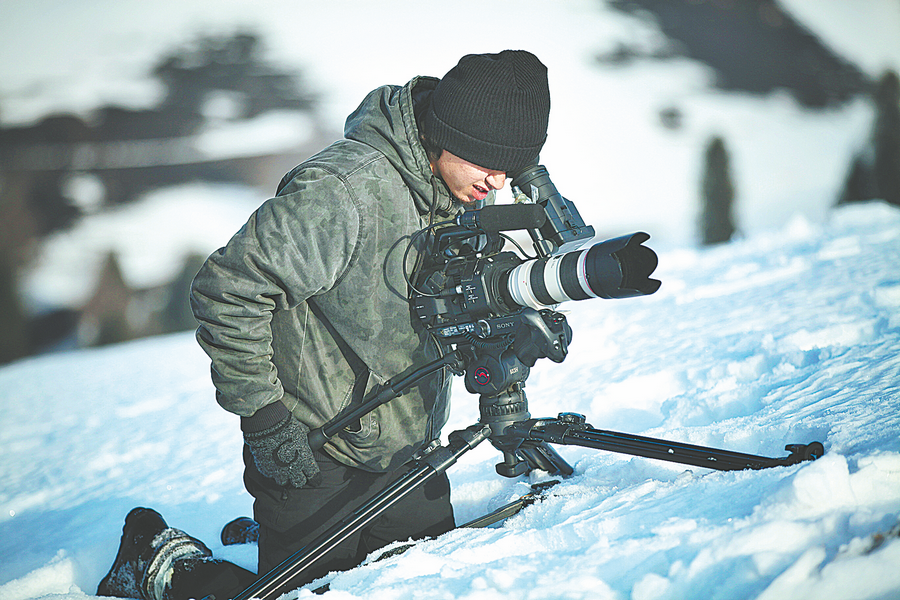 Before you can bat an eyelid, he can leap from a tall building to another, sprint on a narrow parapet wall, vault over a flight of stairs, jump-spin through an open window and land on his feet outside. Meet 29-year-old Parhat Arkin who has a fetish for extreme sports like parkour, and loves filming his own daredevil routines and that of other athletes.
Growing up near the vast Gobi Desert in Aksu prefecture, Northwest China's Xinjiang Uygur autonomous region, Parhat always had the gift of an indomitable spirit. The other qualities needed to become a traceur-balance, strength, dynamism, endurance and precision-came with practice.
In 2008, when he was just 15, Parhat saw French actor and stunt coordinator David Belle-popularly known as a "demigod of parkour"-display his phenomenal skills in a television documentary. The gutsy teenager decided to give parkour a go.
Along with his peers, he followed Belle's routine of free running, vaulting, rolling, climbing and more to move through obstacles in their neighborhood in the most fluid way possible. "We would fall down most of the time, but we never gave up. We scoured for better locations to try out new movements. It was a huge adrenaline rush," he recalls.
During his senior middle school years, Parhat began using a camera to record their parkour practice and soon got to know many other extreme sport buffs in Aksu.
In 2012, he got into the Civil Aviation Flight University of China in Guanghan, Sichuan province. He managed to save money and buy himself a single-lens reflex camera in his sophomore year. Shortly afterward, a friend offered him an opportunity to fly to Beijing and film a parkour competition.
Parhat got a golden chance to network with organizers of extreme sports, and later, was given opportunities to film many such events, including a hiking race in the Gobi Desert and an expedition to summit the 7,500-meter-high Mount Muztagh Ata, also in Xinjiang.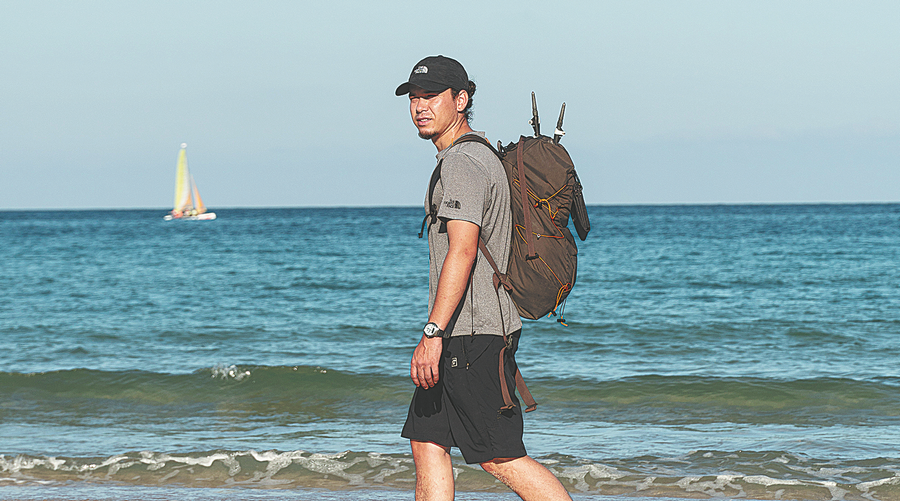 True to his spunky nature, Parhat always tries an extreme sport before he films other athletes. So, from snowboarding, surfing and skateboarding to BMX racing, off-road motorcycling and wingsuit flying, he has done it all. "Firsthand experience helps me understand the spirit of the game, which in turn helps me film or photograph all the action better," he says.
Being an extreme sports photographer or videographer is no mean feat, Parhat warns. "One has to work under harsh conditions. The credit for my endurance goes to my hometown. I have seen nature at her best and worst," he says, adding that, thanks to his childhood near the desert, he feels safe and at ease outdoors.
To acclimatize himself further for the job, Parhat moved to a stone house tucked deep into the mountains earlier this year. Every day, he sets off into uncharted territory with his dog, enjoys nature's raw beauty and uploads videos of their survival skills on social media. "Someday, I want to be an influencer in the fields of extreme sports and outdoor survival," he says.
Asked what is next, Parhat says he plans to make documentaries on youths who hail from Xinjiang's diverse ethnic backgrounds and boast unconventional talent in music and arts.