When images come alive
Share - WeChat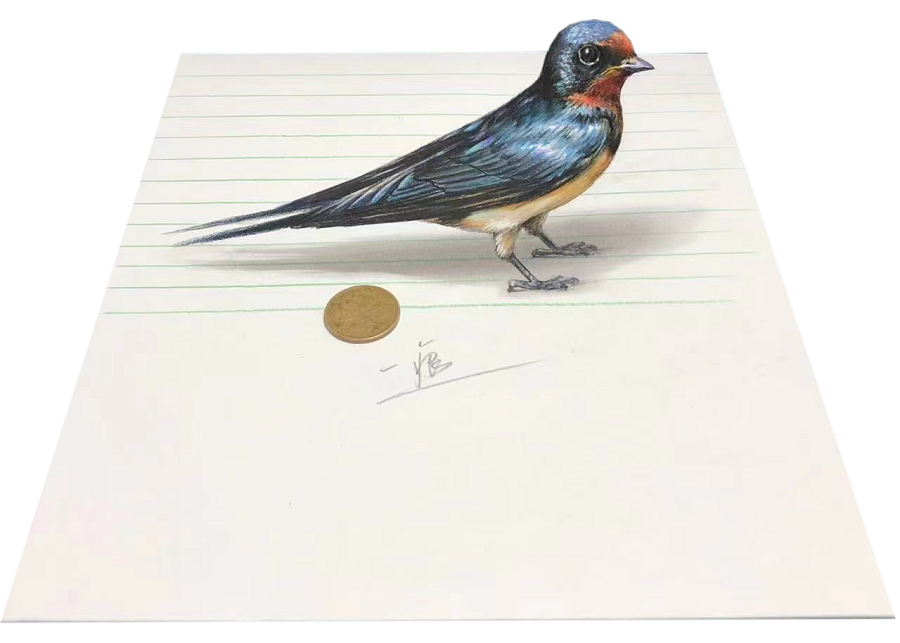 By 2007, Cao had gained adequate experience and saved enough money to open his own studio in the city. Business has been good, given that everyone in Shanghai-from children to adults-has a keen interest in art, he says.
The artist began uploading his conventional pencil drawings, mostly featuring profiles, flowers and small animals, in 2018.
"Livestreaming was a rage, and I dabbled in it for fun," Cao says, adding that he also hoped to increase his reach.
Gaining an audience was not all plain sailing. In fact, the turnout on the ground was disappointingly thin. Just when he was about to give up, Cao chanced upon anamorphic art, also known as 3D painting, online. "I had never seen anything like it before. It was mind-boggling and I wanted to give it a go," he recalls.
Cao figured out the math behind the concept of these lifelike images. Unlike two-dimensional objects that are flat, 3D objects appear to have volume, which indicates depth. He realized the illusion of depth can be created through various methods, particularly with the use of highlights and shadows.
"I told myself that if others can do it, so can I," he says.