When images come alive
Share - WeChat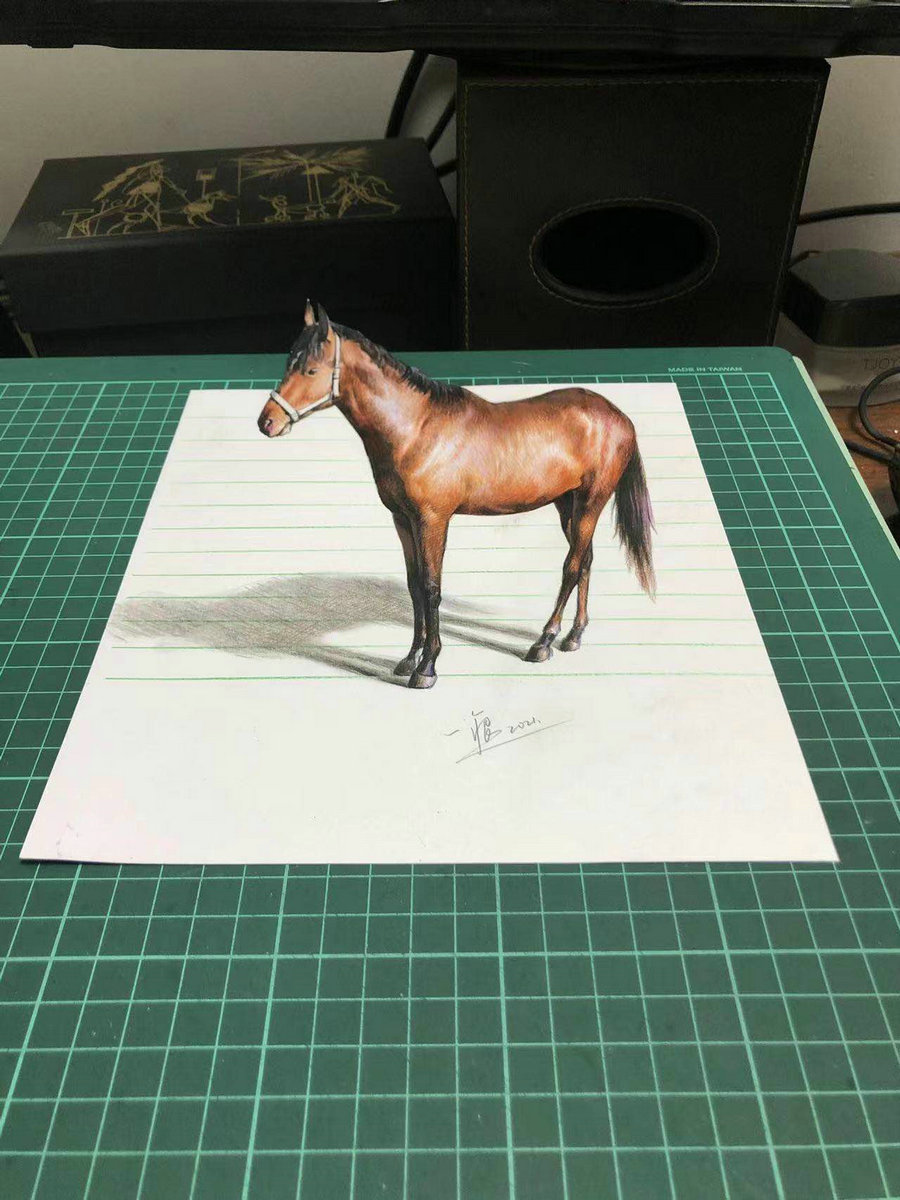 In late 2018, Cao released his first 3D work, a red rose, and it immediately drew more than 1 million views online. "It was a huge boost for my confidence, and I began spending more time perfecting the art," he says.
It takes Cao about five hours to finish a complex image, like a galloping horse.
In the past four years, he has created more than 300 anamorphic paintings. A growing fan base has also prompted him to start online tutorials.
"I am surprised that people from abroad also approach me for tips," he says.