Bitten by the passion bug
By Yang Feiyue and Hu Meidong | CHINA DAILY | Updated: 2022-07-06 08:31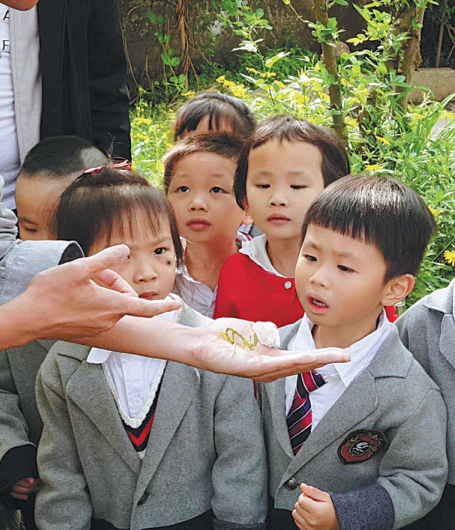 Zheng Xiaoyang shares his knowledge and passion for insects and reptiles with his followers online. He is also engaged in nature education programs for youngsters. CHINA DAILY
Upping his game
When COVID-19 gripped the globe in 2020 and offline activities took a hit, Zheng made up his mind to go online. Making educational videos came to him naturally, courtesy of his previous experiences.
"I made it a point to avoid my own cognitive trap and create content from the perspective of my viewers. I constantly improve my work based on their feedback," he says.
Zheng gathered "characters" for his vlogs from everywhere-from his own kitchen, balcony and toilet to forest parks in his home province of Fujian and in Southwest China's Yunnan province.