Bitten by the passion bug
By Yang Feiyue and Hu Meidong | CHINA DAILY | Updated: 2022-07-06 08:31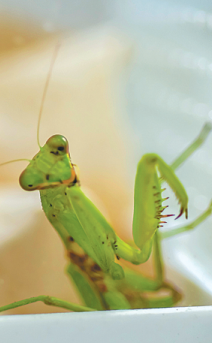 Exciting moments in his video are often the result of hours of toil in the deep, dark woods and time-lapse photography.
"You need some basic knowledge about insects so that you know where to look and then, you must find the time to look for what you want," he says.
Zheng went back to Fuzhou last year and joined the Changwan Group, an online content marketing service provider. He has evolved into a professional short-video producer and has been invited as an expert by China Central Television.
China's short-video market is expected to reach a scale of 200 billion yuan ($29.9 billion), according to a report released in February by the Guangdong-based Zero Power Intelligence Group.
"User numbers are astronomical, and every segment has its own content producer and audience," says Guo Chen, vice-president of the Changwan Group.
"Short videos give people with specialized knowledge a great opportunity to attract a loyal audience. Zheng's account has carried increasing weight in the field of science popularization."
Zheng's modesty is among his greatest qualities. Every time a fan pays a compliment, he says what he has learned so far is only "the tip of an iceberg".
He has thus developed the habit of referring to books and online resources whenever he finds an insect he hasn't seen before. "When I see something interesting, I realize there's still a lot that I don't know," he says.
Speaking about his future, Zheng says he plans to delve into other subjects, such as vegetation, and share his knowledge with his viewers.
Yang Jie contributed to the story.
Contact the writers at yangfeiyue@chinadaily.com.cn