My destiny with Amur Tigers
chinadaily.com.cn | Updated: 2022-07-31 08:30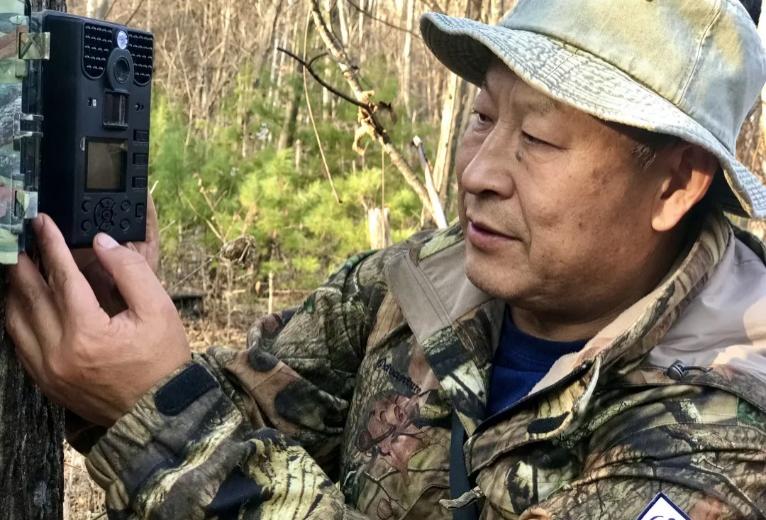 Editor's note: Dong Hongyu, 55-year-old, a ranger in Heilongjiang Yingchun Forestry Bureau, has been engaged in conservation for 22 years. This year, WWF nominated him as a candidate for IUCN Global Ranger Award, and Dong Hongyu won the Special Contribution Award of 2022 IUCN International Ranger Award. July 31 is the World Rangers' Day. WWF invited Dong Hongyu to share his stories about the tigers.
In the early 1990s, I knew there were Amur tigers in our community. I had seen their footprints, but we didn't have monitoring cameras then. Once when I went up to the mountain, I saw the bloody footprints of a tiger in the snow. Not far away, there was the tiger's lying track and then more footprints and lying tracks. It must be an injured tiger that was probably stuck by a snare. Soon after, a villager found its corpse. I asked many people about it and went to see the dead tiger whose feet were badly mutilated. Witnessing the death of a tiger really shocked me, and it also made me more determined to protect the Amur tigers.
In 2014, Professor Zhang invited me to monitor and protect the tiger named "Ustin" that was set free to the wild by Russia. It roamed from Russia to the "black blind island" in Fuyuan city. When we first found it, we saw it eating garbage, even a broken rubber shoe. The tiger was all skin and bones. It was heartbreaking. This was also the first time I saw a wild Amur tiger becoming too starved to choose proper food. We spent more than 20 days walking around every corner of the "black blind island", meeting the tiger multiple times. When we saw it up close, we got quite excited.
One day, we followed Ustin for the purpose of protection from a place only about 3 meters away. We observed it from the car and saw it lying in the snow on the roadside, staring at us with its round eyes. It probably knew that we meant no harm, so it didn't show us any ferocity of a tiger. Instead, it looked very cute, jumping up like a kitten and running away. It was so amazing to hear the tiger's roar with our own ears. However, Ustin was poor at hunting. It had to eat many dogs on the black blind island, and then returned to Russia.
In October 2018, another wild Amur tiger named "Saikhan" came to Fuyuan, China from Russia. I got the news and informed the provincial forestry and grass administration and relevant scientific research functions immediately. I also helped track and monitor "Saikhan" in Fuyuan for 5 days, recording its activity routes and living conditions on the black blind island in detail, which was valuable data for the conservation of wild Amur tigers.
It was another winter when I got the closest I ever got to a tiger. I saw a little one being chased by a big dog into a pile of firewood on the roadside. For the safety of local communities, responsible personnel came to save the tiger immediately after receiving the news and gave the tiger anesthetic. At that time, it was me who carried the baby tiger in my arms. The cub was about 50 kilograms, fluffy all over. It was so cute and a poor little one.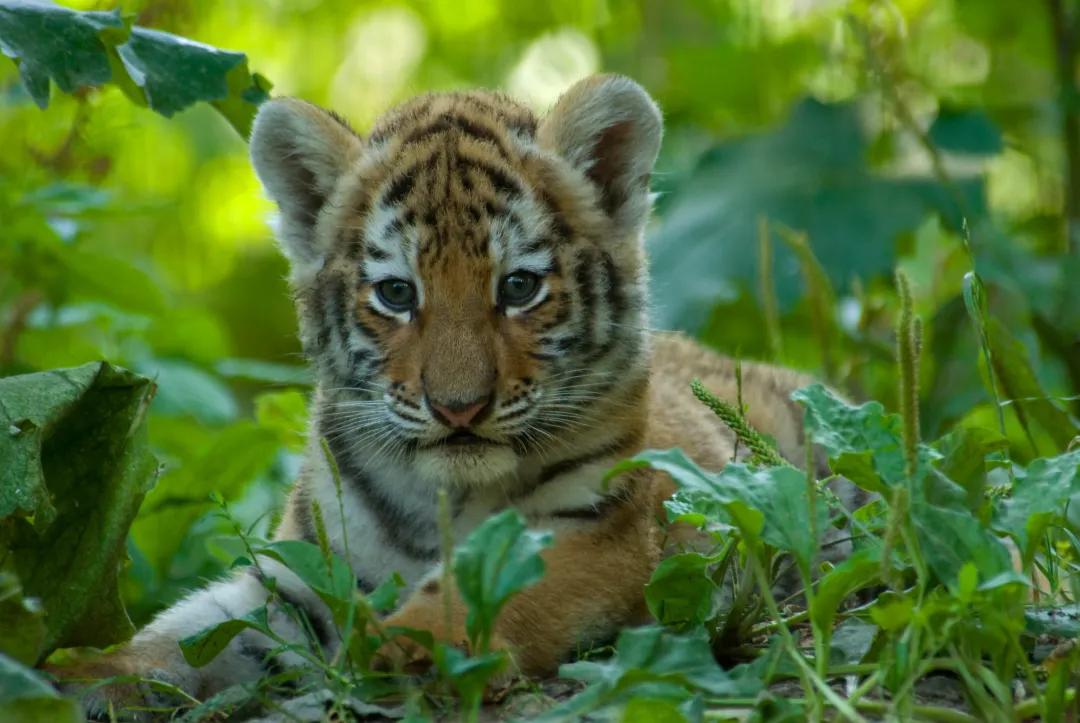 In March 2020, I received a message that an Amur tiger showed up in my region. I took the monitoring camera and went out in such a hurry that I accidentally fell into a ditch. I dragged my injured body and climbed up to the mountain to track the tiger's footprints for two consecutive days. When I got hungry, I just ate some rations. I followed it from Xiaojiahe forest farm all the way to Baomashan forest farm until the Amur tiger left the region safely for Sanjiang Plain. A few days later, someone in the expert group posted that there was an Amur tiger inside Sanjiang Plain. The experts wondered where the tiger came from. I reported this important information for conservation in a timely manner.
I'm probably the one who meets tigers most of the time! I'm not afraid of them at all, because I know their habits. If you encounter a tiger, you must close the windows of your car and drive away slowly. Please remember not to disturb the tigers or other wild animals.
The experience of meeting Amur tigers up close so many times has strengthened my determination to protect Amur tigers as a ranger, because I firmly believe it is a job of great significance to wildlife, humanity and nature, which I will always adhere to.