Exploring tales from Central Axis
By Xing Wen | China Daily | Updated: 2022-08-09 07:57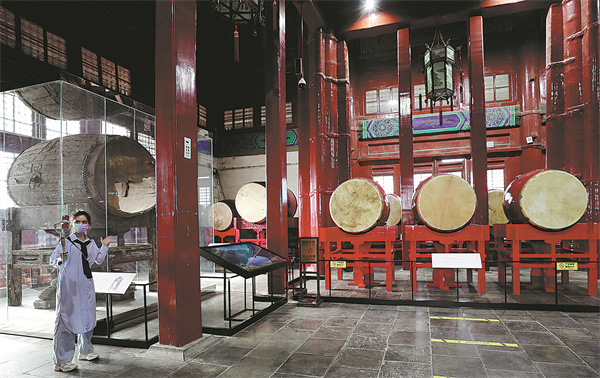 As an expert, who has worked on many Chinese cultural treasures' applications for world heritage status, Lyu said applying for the wider recognition of the Central Axis shows stronger influence on Chinese citizens. He added that over the past five years, Beijing's municipal government has been integrating its efforts made for the application into the conservation of the capital's old city areas and citizens were inspired to participate in the process.
Last year, a competition to promote the Central Axis was held to encourage the public to propose creative ways to upgrade businesses along the axis, produce short videos and photos on scenery and architectural styles, as well as design cultural products themed on the national heritage. Within three months the competition received nearly 37,000 entries, and the public's active participation surprised Lyu.
He shared a story at the forum: One day, he met an 86-year-old man who insisted on talking to Lyu in person. The senior Beijing native brought along a laptop in which he had prepared a PowerPoint presentation that introduced Lyu to folk customs of yesteryear. He mainly explained life in the past at various locations along the Central Axis, such as Qianmen Dajie and the Tianqiao area. Starting from Qianmen Gate or Zhengyangmen to the south of the Forbidden City, Qianmen Dajie is a pedestrian street in the architectural style of old Beijing, with many small shops and restaurants. The Tianqiao area is also representative of old Beijing folk arts, crafts and customs where shows and businesses once flourished and people from different sections of society gathered.