Exploring tales from Central Axis
By Xing Wen | China Daily | Updated: 2022-08-09 07:57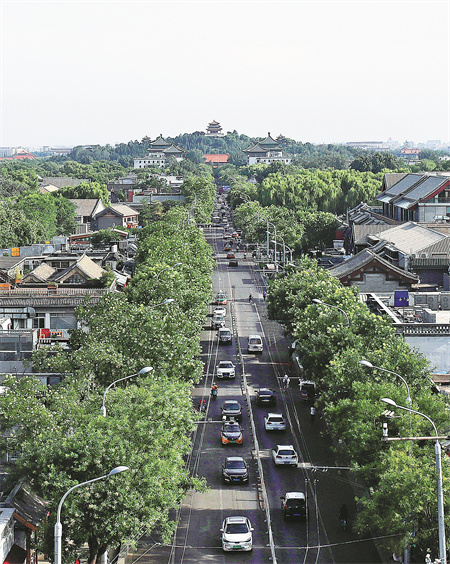 "He said he had a deep feeling for the axis, as he once lived there and experienced the culture, so he wanted to record them (folk customs)," Lyu recalled. "I was touched."
"The application is an approach that helps to engage more people in spreading the story of the Central Axis and promoting its cultural value," he added.
Chen Mingjie, director of the Beijing Municipal Cultural Heritage Administration, agreed, adding that the rich cultural heritage and related relics should be showcased through the creation of high-quality, popular cultural products that can also spiritually empower people.
He emphasized the importance of protecting the cultural heritage along with its surroundings. For instance, "the three hills and five gardens" is a general term describing the overall layout of the royal gardens, lakes and hills in the Haidian district of Beijing that features harmony between humans and nature.
"We should sort out the cultural relics in Beijing and form systematic knowledge on them," Chen said.