Warning over UK energy bills
By JULIAN SHEA in London | China Daily Global | Updated: 2022-08-09 09:23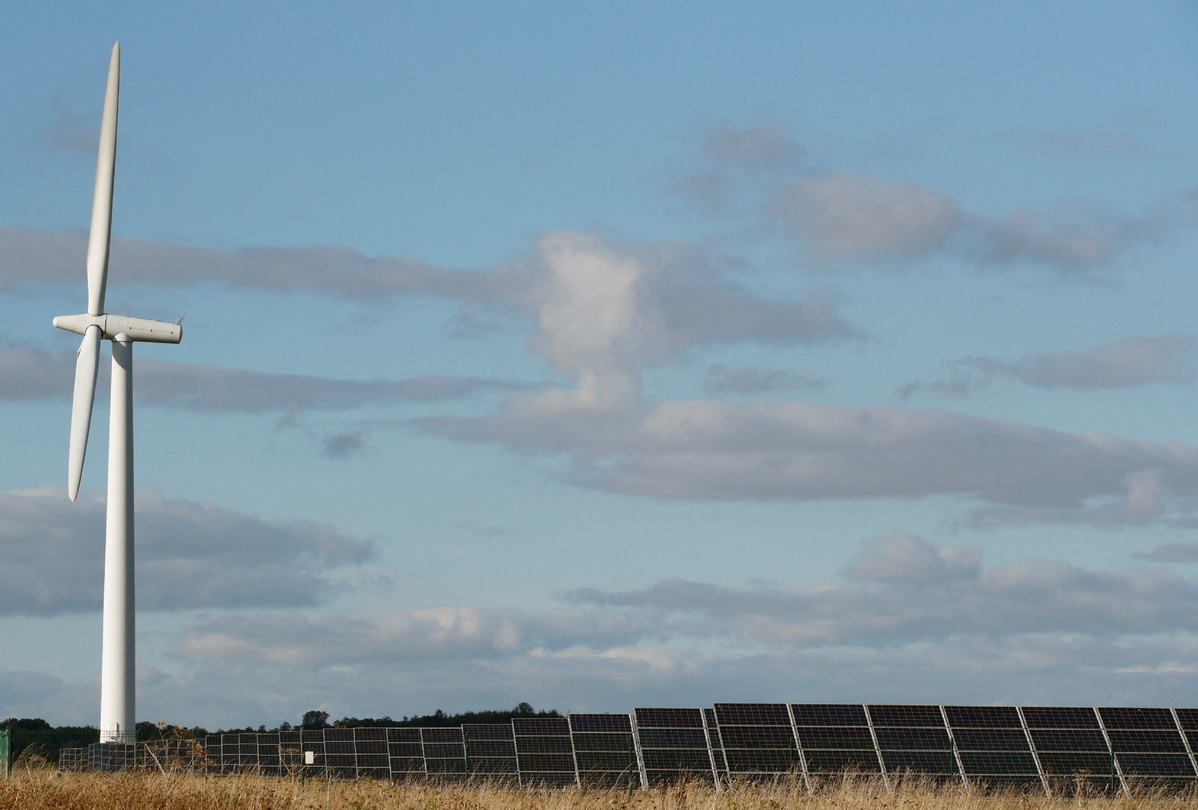 Resentment grows as costs rise, but a boycott 'could cause more problems'
Consumer groups and charities have warned householders in Britain against refusing to pay their fuel bills as public concern and resentment about imminent sharp rises in energy costs continues to grow.
Changes to the price cap, the maximum amount suppliers can charge people in England, Scotland and Wales for each unit of energy, mean that from October, it is forecast that the likely annual energy bill will be 3,358 pounds ($4,059) - as opposed to 1,917 pounds in April.
The international energy supply crisis and wider cost of living challenges mean many customers will face great difficulty paying their bills this winter, at the same time as some energy companies have reported significant profits.
A social media campaign group called Don't Pay, which wants bills to be brought down to affordable levels, said more than 80,000 people have said they will cancel monthly direct debit payments to fuel companies from the start of October in a bid to force them into action.
Financial charity Stepchange said gas and electricity bills are designated as priority bills, meaning late or missed payments can have serious consequences, with suppliers potentially being able to apply for court warrants to enter properties and fit prepayment meters, or resort to using debt collectors.
"Any arrears will be added to the meter and a set amount will be deducted each week. This means you must pay the arrears at a set weekly amount or lose the supply," the organization's director of external affairs, Richard Lane, told The Guardian newspaper.
Late payments can incur extra fees, and direct debit is usually the most cost-effective way to pay, so changing that arrangement could cost more, as well as the risk of affecting billpayers' credit rating.
"Your supplier can also remove the meter and cut off your supply, but fortunately this is incredibly rare," Lane added.
"If you've fallen behind with your household bills, and are worried about how you will pay, it's important not to wait to get help. Contact your supplier to let them know you're struggling, they may be able to offer support and inform you about any available grants to pay off a utility bill, or negotiate an affordable payment plan."
A Don't Pay volunteer known only as Tony told the BBC he was "quite frightened" but thought that doing nothing now would only store up a bigger problem for the future.
"If we don't act this winter, it could be the case that the prices go up even further, and if we let them get away with it, I think we're going to be forced into more poverty and have more money taken off us," he said.
The government has announced measures to help consumers, including a grant of 400 pounds, to be made in a series of monthly instalments, starting in October.
However, since that was announced last May, forecast bills have gone up even higher, leading to criticism that it is little more than a token gesture.