Cinematic exploration of distinctive Tajik life
By Xu Fan | China Daily | Updated: 2022-08-11 07:54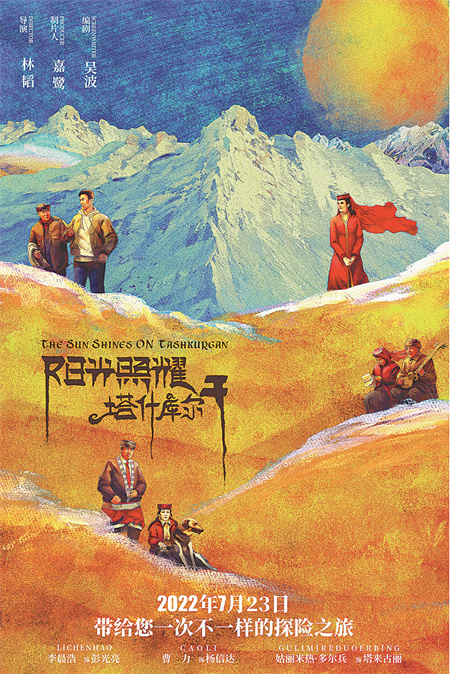 As the latest cinematic outing that features ethnic Tajiks, the film tells the story of two generations of Party cadres who helped locals get rid of poverty in the Xinjiang Uygur autonomous region. The 96-minute feature was released across China on July 23.
With all the scenes shot in Tashkurgan Tajik autonomous county, which sits on the Pamirs Plateau, with an average altitude of around 4,000 meters, the shooting was quite challenging, recalls Lin.
"We felt lucky to have Gulimire join us. Aside from acting in her role, she also helped us to review if the script dialogue spoken by locals in the movie was written accurately," he says.
The population of ethnic Tajiks is around 50,000, with most residing in Tashkurgan. Considering it would be hard to find professionals who possess looks similar to ethnic Tajiks, the crew recruited many locals-with the biggest-scale scene featuring around 500 villagers-despite few having ever played roles in a movie or TV series, says Lin.