Cinematic exploration of distinctive Tajik life
By Xu Fan | China Daily | Updated: 2022-08-11 07:54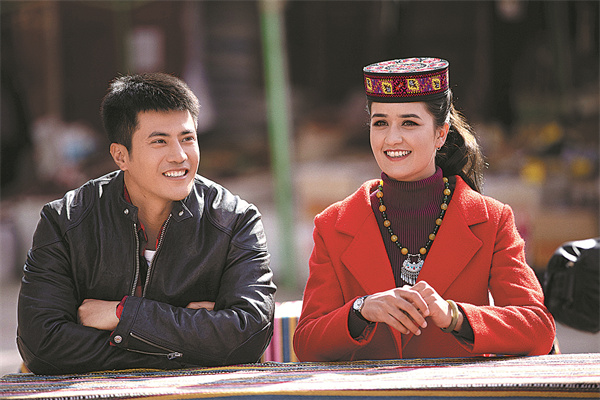 "They performed naturally in the movie. I believe the audience will see how sincere the locals are through this movie," Lin adds.
In an effort to panoramically depict locals' lives, the crew also went to Piri village, situated deep in Kunlun Mountains, a remote place where children previously needed to trek a harsh route of over 70 kilometers-namely, passing a steep cliff and wading through icy waters-before reaching a road accessible for vehicles to take a ride to their school in the county.
Lin, who is also an associate professor with the photography department at Beijing Film Academy, has paid particular attention to the natural scenery, ranging from snowcapped peaks towering in the sky to camel herds grazing on the grasslands.
Despite traveling for more than one and a half hours from the hotel to the filming set most of the time, Lin says he never felt bored on the journey, as it was always a pleasant trip admiring the scenery, which also evoked some inspiration for him.