Cinematic exploration of distinctive Tajik life
By Xu Fan | China Daily | Updated: 2022-08-11 07:54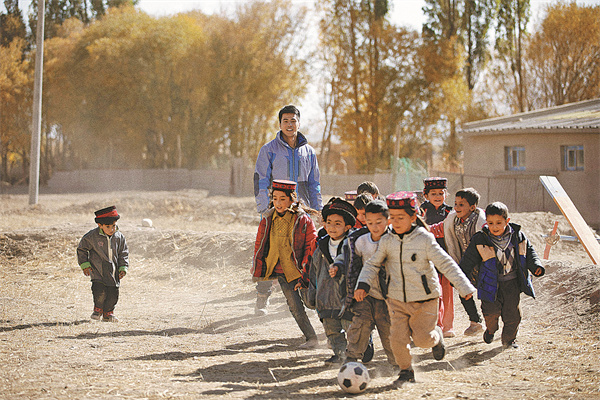 When director Lin Tao was auditioning a group of ethnic Tajik children for his movie The Sun Shines on Tashkurgan, his attention was unintentionally seized by Gulimire Duoerbing, a 24-year-old teacher.
With her high nose bridge, deep-set eyes and skin tone that shape the typical appearance of an ethnic Tajik, the young woman's temperament quite matches Lin's original picturing of the movie's female character, also an elementary school teacher.
After convincing her to take a 2.5-hour audition, her first, the director was happy to discover that one of his biggest "troubles "was solved: He signed Gulimire as the lead actress merely a few days before the start of shooting for the movie in the summer of 2020.