Throwing themselves into their acting work
By Cheng Yuezhu | China Daily | Updated: 2022-08-17 07:47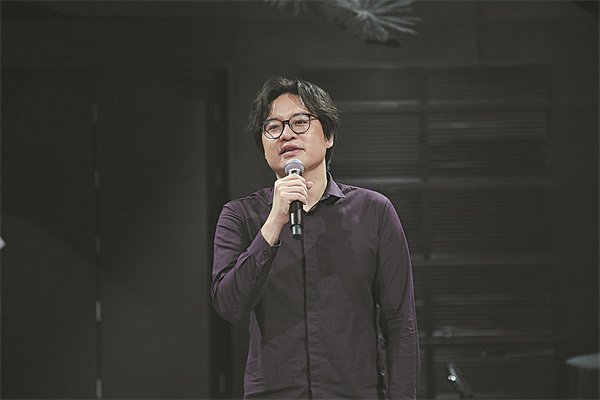 He also says that he is thankful for this program, for giving him an incentive to make an adaptation he has always wanted to try, and for offering him the utmost support in staging a play that allows him to express himself.
This is the first season of the support program themed on classical Chinese literature. The young directors chose from The Water Margin and The Peony Pavilion and are bringing their own stage adaptations to the Pioneer Theater each weekend from July 31 to Sept 2.
According to the National Theater of China, the support program is a project rooted in Chinese culture that aims to establish a platform for young theater talent. The program has planned its first three seasons, with the second and the third set to focus on global classics and original Chinese stories, respectively.
Apart from providing the directors with the opportunity, the theater also invited veteran stage artists to design two stage sets with traditional Chinese elements, as well as lighting directors to work with the teams.
The program is set to become a recurring project for the theater, which will assist all kinds of young theater talent, with support programs for playwrights and actors to come in the near future.
"To have cultural confidence, we need to first get to know and understand our own culture. This is why the first season of our support program begins by exploring classical Chinese literature," Tian Qinxin, head of the National Theater of China, said at the premiere.
"The 12 young directors take the audience on this journey of developing cultural awareness, with the aim of achieving creative transformation and development."