Chinese photographers have stars in their eyes
By Julian Shea | China Daily | Updated: 2022-09-22 07:57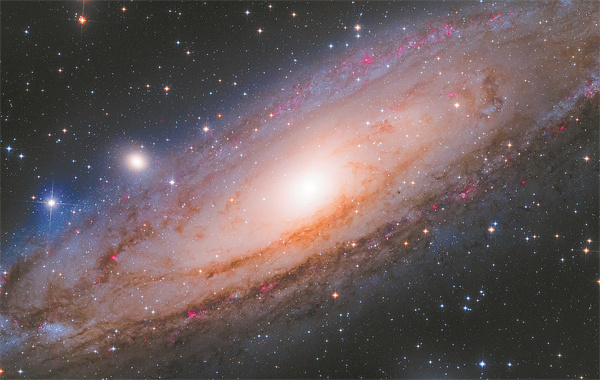 Photographers from China were among the top prize winners at the 14th Astronomy Photographer of the Year competition, organized by the Royal Observatory Greenwich, in London.
The competition, which was divided into nine categories, with two other individual prizes, and an outright winner, attracted more than 3,000 entries from 67 countries.
Chinese photographers featured prominently and won prizes in three categories and one of the individual awards, with the most notable success being the young photographer award, jointly won by Yang Hanwen and Zhou Zezhen, both aged 14, for their image Andromeda Galaxy: The Neighbor.
The official awards news release described their picture as "a spellbinding photograph of one of the Milky Way's closest and largest neighbors "that revealed the vibrant colors of a nearby galaxy, stars piercing through the darkness and emphasized the awe and wonder of the breathtaking sight.