Chinese photographers have stars in their eyes
By Julian Shea | China Daily | Updated: 2022-09-22 07:57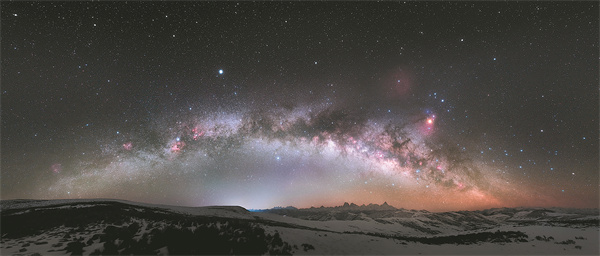 "As ever, it has been both humbling and a pleasure to judge these incredible images," says Steve Marsh, art editor for the BBC Sky at Night Magazine, one of the competition's major supporters. "The world's best astrophotographers have turned out to showcase their talent and innovation. Fourteen years of the competition have shown that astronomy is timeless and can withstand anything."
"The standard is incredibly high," says Ed Bloomer, astronomer at the Royal Observatory Greenwich. "It was really satisfying to see how many entrants challenged themselves to capture unusual, rarely imaged or transient events: There are some things you won't have seen before, and even some things that won't be seen again."
This year's winning photographs, as well as a selection of those shortlisted, will be on display at the National Maritime Museum in London, in addition to a book of the best images being published.