CIIE key to opening-up, lucrative deals inked
By ZHONG NAN | China Daily | Updated: 2022-11-30 09:59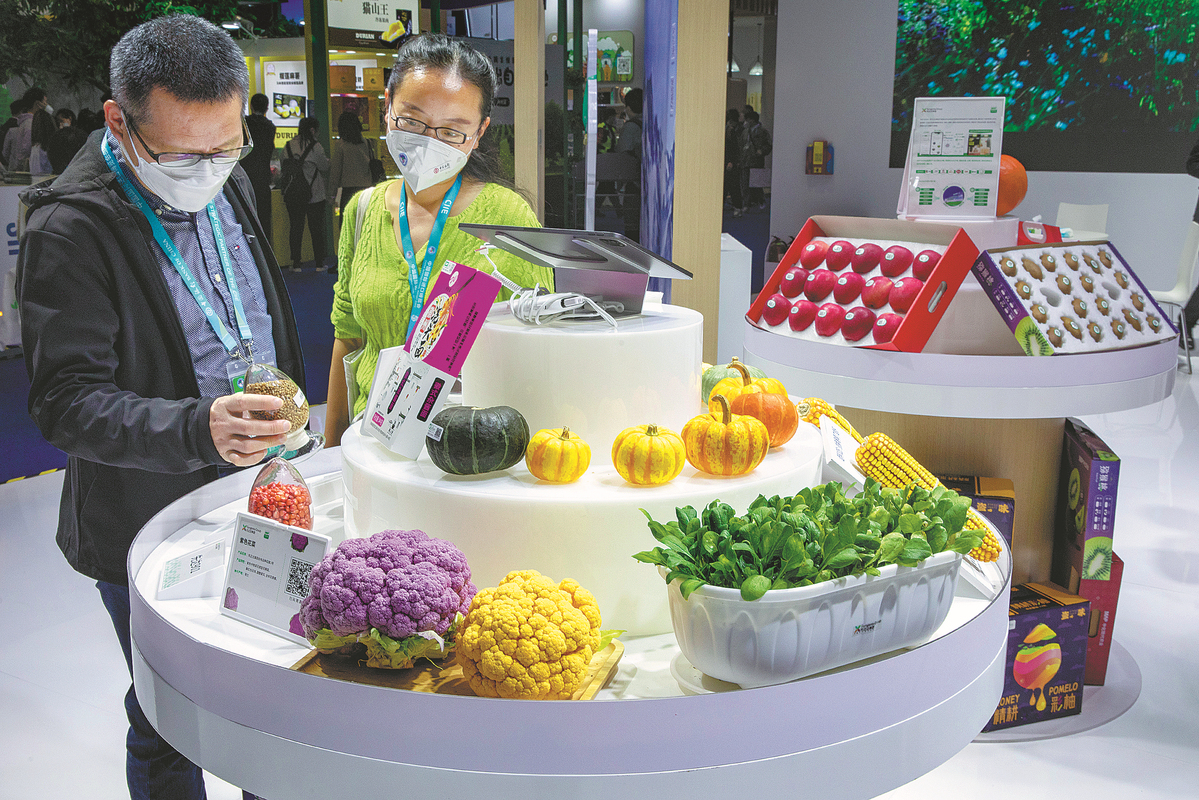 Central SOEs, subsidiaries sign agreements at annual import expo with foreign partners for more mutual benefits
With China creating more favorable conditions to expand high-level opening-up, the annual China International Import Expo has become a key driving force for its centrally administered State-owned enterprises to connect with foreign enterprises and ensure the stability of supply chains, said senior corporate executives.
The government organized central SOEs to set up 99 trading groups to participate in the fifth CIIE held in Shanghai in early November. More than 17,500 purchasing professionals from nearly 1,300 central SOEs and their subsidiaries took part in the grand event this year, according to the State-owned Assets Supervision and Administration Commission of the State Council, China's Cabinet.
Central SOEs — including China National Petroleum Corp, China Eastern Air Holding Co Ltd, Sinochem Holdings Corp Ltd and COFCO Group — signed purchase and cooperation deals with multinational companies such as Honeywell, Pratt & Whitney, Saudi Aramco, Kuwait Petroleum, ABB, Dow Chemical and Cargill during the fifth CIIE.
According to a report presented to the 20th National Congress of the Communist Party of China, China will steadily expand institutional opening-up with regard to rules, regulations, management and standards, while stressing higher-level opening-up.
China has developed itself while making contributions to the world in the past decades through opening-up. The country has become a powerhouse of global economic growth, an advocate of global openness and a provider of international public goods, said Peng Huagang, secretary-general of the SASAC, the country's top State asset regulator.
By leveraging its strength in international operations, Sinochem Holdings Corp Ltd sealed cooperation deals worth over $11 billion with over 50 partners from more than 10 countries and regions, including Saudi Arabia, Kuwait, the United Arab Emirates, Japan, Singapore and Malaysia during the fifth CIIE, the Beijing-based group said in a statement.