Nature's stunning exodus
By Xu Fan and Li Yingqing | China Daily | Updated: 2023-01-28 13:32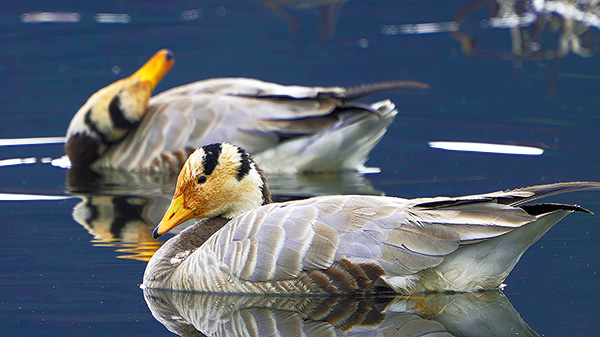 With Biodiversity on Earth - Zhuonai Lake having garnered over 132,000 views on Bilibili, Zhang Zhigang says he feels all the effort has paid off.
He hopes the documentary, shot by conservationists uninterested in commercial gain, will attract young viewers to develop an interest in wildlife protection in China.
According to the National Forestry and Grassland Administration, the population of Tibetan antelopes dropped in early 1990s to around 70,000 due to intensive poaching. The Chinese government has since instituted major protection efforts, and the population has currently increased to 300,000. In 2021, it was removed from the country's endangered species list.
Zhang says the picture of massive herds of antelopes streaming back to Zhuonai Lake to give birth will forever be etched in his mind.
And Luo says: "In the past, I was amazed to see on TV the great migrations in Africa. But when you see this antelope migration with your own eyes, you will feel proud that China is also home to such natural phenomena, and you will also feel awe for the majesty of life."