Friendly nudges can counter unfriendly push: China Daily editorial
chinadaily.com.cn | Updated: 2023-03-28 20:29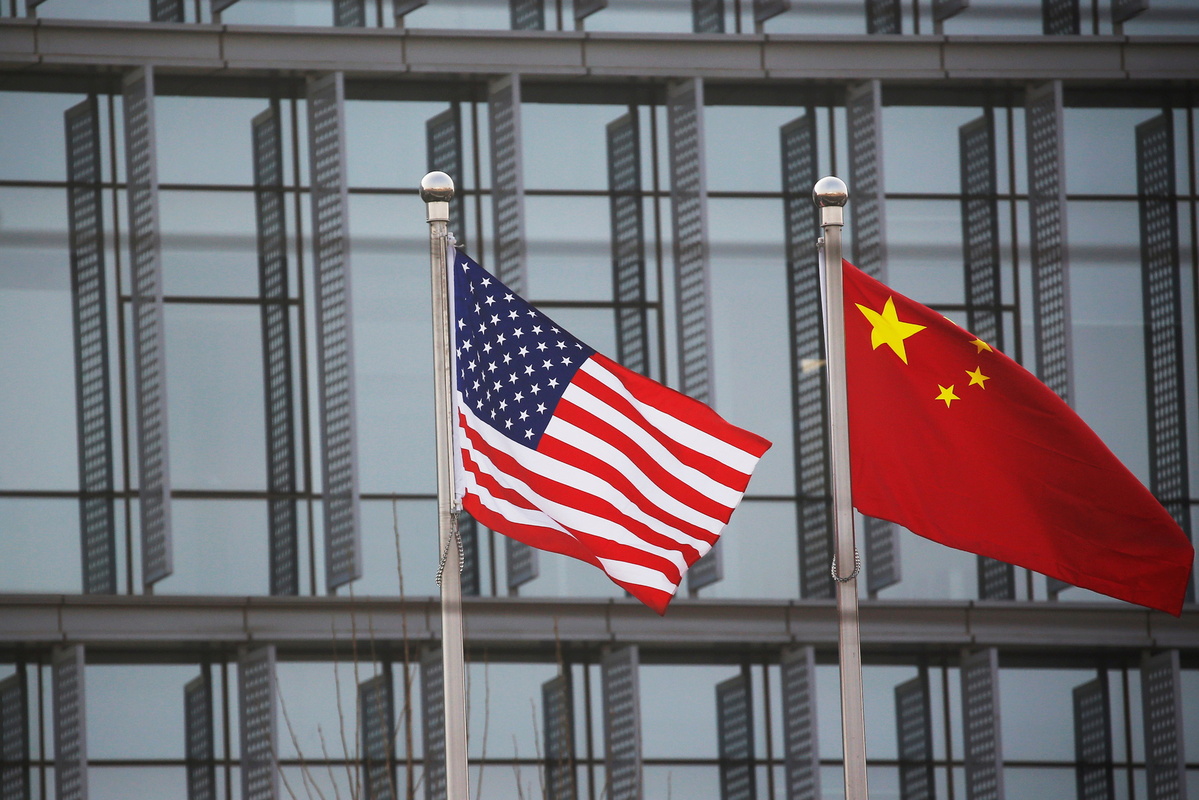 Given the numerous problems and disputes between China and the United States, one push in the wrong direction could easily prove to be disastrous. Conversely, one nudge in the right direction could give bilateral relations renewed momentum.
Needless to say, given the current state of relations, push has come to shove. Contacts and exchanges are therefore imperative to make the nudge a tug. It can thus be seen as a welcome development that the US' China Coordinator Rick Waters visited China last week, the first visit to China by a senior US official since December 2022, with speculation rife that it was "working level communication" between the two countries to lay the ground for a visit by US Secretary of State Antony Blinken.
Some prominent US business leaders and scholars were also in China last week to attend the China Development Forum held in Beijing from Saturday to Monday. Many of the US participants, which included Apple's CEO Tim Cook, billionaire investor Ray Dalio, Cristiano Amon of US chip giant Qualcomm, Albert Bourla, CEO of Pfizer, and Jon Moeller, CEO of consumer goods giant Procter & Gamble, seized the opportunity to call for reduction of tensions and increased cooperation between the two countries.
Cook's remark that "I'm thrilled to be back in China" and his visit to an Apple store in downtown Beijing surrounded by fans made headlines and went viral on the internet. All this would not have happened without the larger background that in a little over three months China has emerged from the pandemic, returned to normal social and economic life and thrown its door open to international travelers.
It is worth noting that, as it was over the past decades, the entirety of China-US relations is defined by the many people from both sides who have participated or supported meaningful and reciprocal exchanges, not the China hawks in Washington.
China still hopes, as evidenced by State Councilor and Foreign Minister Qin Gang's meeting with US representatives and business leaders in Beijing, that China-US relations could regain healthy, stable and constructive momentum.
Of course, reviving such mutually beneficial ties is no easy task with the China hawks in Washington continually trying to push China on its core interests, including Taiwan, and science and technology development. It would serve the US' interests too if the China hawks in Washington could be made to grasp the larger picture of China-US ties and understand that their paranoia and prejudice about China stem from false perceptions.
But while it may seem that bilateral relations are worse now than they have ever been, we ought to realize that it was the accumulated nudges of people, who had the energy and optimism to see the potential of cooperation, that ensured any attempts to push relations off track failed. That hopefully will remain the case today.