Beijing exhibition is elementary, Watson
By Wang Ru | China Daily | Updated: 2023-05-06 09:24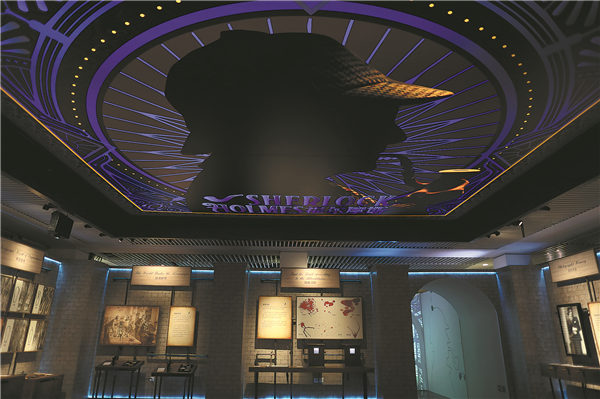 "Although we often see detectives as the heroes of books, TV series or films today, before the birth of Holmes, detectives were rarely known. Doyle made history by making detective novels popular with the public," says a tour guide for the exhibition.
According to Gu Heng, director of the National Library of China's exhibition department, the library has in its collections many versions of the Holmes books. These include early English, Chinese from different eras, as well as Japanese and French versions, a number of which can be seen at the exhibition.
The exhibition features a compilation of Shiwu Bao, a newspaper published in Shanghai from 1896-98, in which translator Zhang Kunde introduced four Holmes stories. It marks the cerebral crime-fighter's debut in China. Another important exhibit is a Chinese version of a Holmes book translated by Lin Shu and published in 1914.
As with many genre-defining texts, the Holmes stories inspired a large number of related works, and some of them are on display as well. For example, there are books analyzing the personalities of the main characters in the series and descriptions of the locations Holmes visited in Britain and the techniques he applied to crack cases.
"After more than a century, the image of Holmes has not faded, but has become increasingly vivid in people's mind through films, TV series and music productions. Sometimes people can even forget he is only a character from books. That is the charm of classics," says Gu.
Another part of the exhibition features scenes interweaving Holmes stories and the real material culture of 19th-century Britain.
For example, there are two showcases describing Holmes and Watson respectively. Holmes' showcase exhibits his clothing, as well as the things he used in daily life, like a violin he often played, a magnifying glass and a small notebook he often carried, as well as his canes. Watson's showcase shows many of the artifacts that a 19th-century doctor would have used. The exhibits use real period-specific items collected by United Creation.