Rocket maker launches sixth successful flight mission
By ZHAO LEI | chinadaily.com.cn | Updated: 2023-07-22 17:51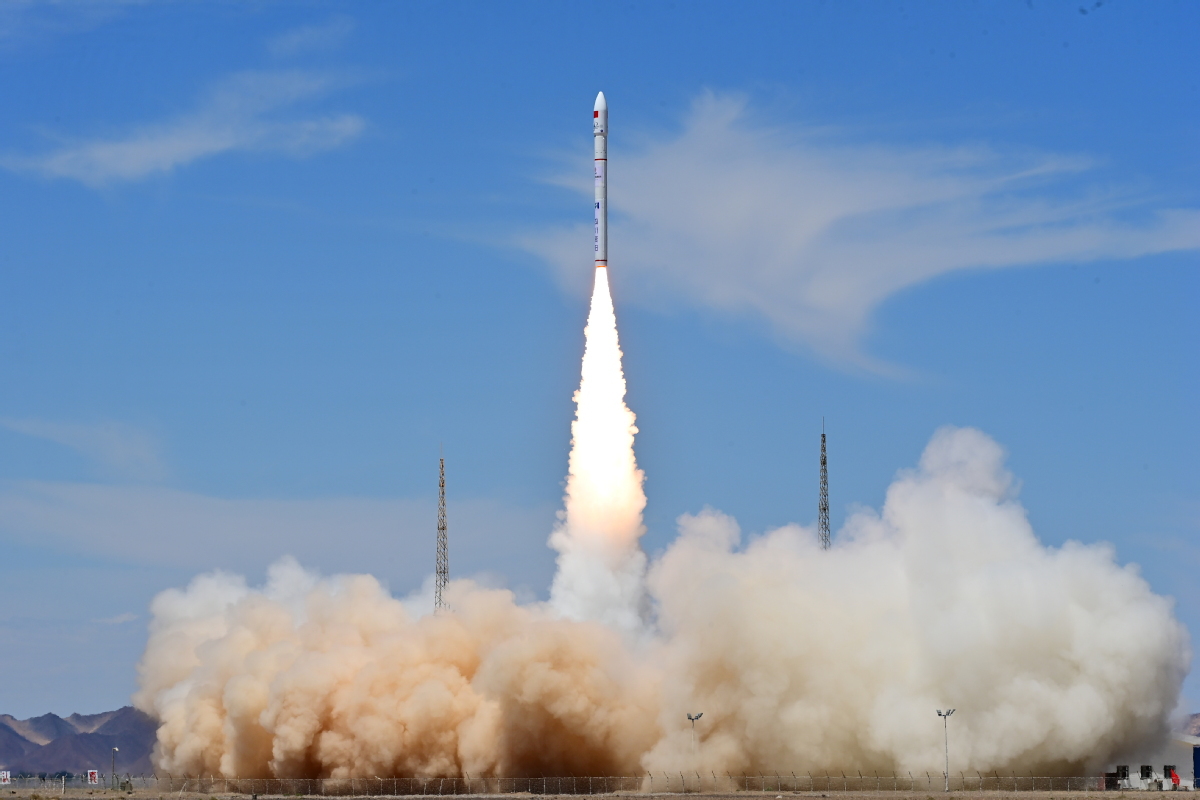 Galactic Energy, a private rocket maker in Beijing, carried out on Saturday the sixth flight mission of its CERES 1 rocket to deploy two satellites into orbit.
The CERES 1 Y6 rocket blasted off at 1:07 pm at the Jiuquan Satellite Launch Center in northwestern China's Gobi Desert and placed the satellites into their preset orbits, the company said in a news release.
Galactic Energy has achieved six successive successes in orbital launch, far outperforming other private competitors. The six CERES 1 flights have placed a total of 21 satellites into space.
The solid-propellant Ceres 1 is about 20 meters tall, has a diameter of 1.4 meters and mainly burns solid propellant. With a liftoff weight of 33 metric tons, it is capable of sending a 300-kilogram satellite or several satellites with a combined weight of 300 kg, to a 500-km sun synchronous orbit, or 350-kg payloads to a low-Earth orbit at an altitude of 200 km.
The rocket is ideal for clients in search of a small, cost-efficient launch vehicle to deploy mini satellites, its designers said.
Galactic Energy executives have said the company plans to conduct several CERES 1 launches this year to meet clients' demands.
The two satellites launched on Saturday were built by two private enterprises. The Qiankun 1 was made by C-space Intelligent Technology in Hangzhou, Zhejiang province, and is tasked with verifying extra-low-orbit flight technologies. The Taian was manufactured by AdaSpace in Chengdu, Sichuan province, to carry out high-spectral remote-sensing operations.