Museum visits surge in popularity this summer
By Bi Nan | chinadaily.com.cn | Updated: 2023-09-06 14:13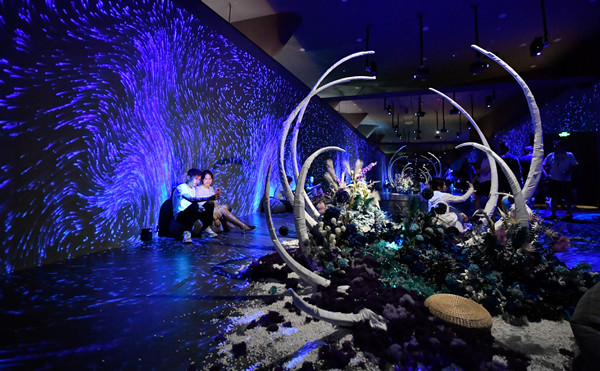 Factors contributing to the 'museum fever'
According to Xinhua News Agency, the surge in "museum fever" can be attributed to various factors, including the public's increasing enthusiasm for traditional Chinese culture, the flourishing market for youth educational tours and summer camps, as well as the continuous innovation of museums.
Lin Liugen, the director of the Institute of Archaeology at Zhejiang University, said the "museum craze" reflects a profound connection between the public and traditional culture. As the economy and society progress, more people seek a deeper understanding of China's rich cultural heritage and history.
Summer camps, family trips and educational tours have been the primary forms of tourism this summer, with museum visits becoming a must-do activity for travelers.
Dong Baohou , the deputy director of the Liaoning Provincial Museum, said over 30 percent of visitors were children, some visiting with their families, while others came as part of school groups.
Ma Xiaolin, the curator of Henan Museum, highlighted that museums have been conducting extensive research on cultural relics, making them more relatable and appealing to the public by integrating modern fashion trends.
Besides, the application of new technologies has made cultural relics more accessible. For instance, 3D projection technology breathes life into static exhibits, enabling them to come alive before visitors' eyes. AR intelligent navigation glasses offer a unique experience by allowing individuals to appreciate relics through voice commands and visual recognition. Additionally, an advanced intelligent lighting system optimally showcases relics, adapting its illumination to the distinct characteristics of each exhibit.