Museum visits surge in popularity this summer
By Bi Nan | chinadaily.com.cn | Updated: 2023-09-06 14:13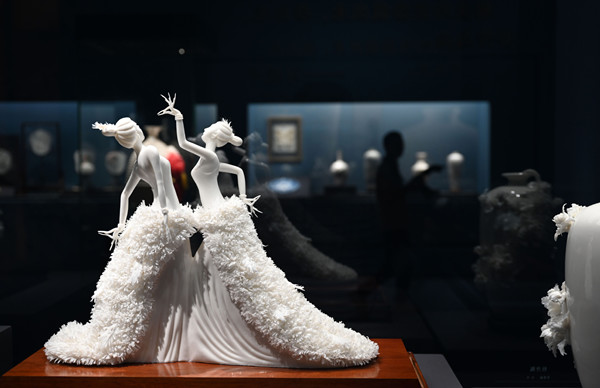 Civilized exhibition viewing
Liu Yanchang, the curator of the Shandong Museum, said "In the future, more and more people will take visiting museums as a kind of habit and lifestyle."
On how to better meet museumgoers' needs, Sun Mingli, deputy curator of the Suzhou Museum, suggests that popular museums consider implementing hourly booking systems or hosting "cloud exhibitions" to enhance visitor experience.
Some experts emphasize that the public should not view museums solely as tourist attractions or amusement parks. Instead, they should seek to appreciate the deeper meanings behind the exhibits.
Yan Min, an associate professor at Guangxi University, believes that the presence of young people in museums, regardless of their motivations, is an encouraging trend. She contends that viewing exhibitions is a pursuit of beauty that can enhance aesthetics and broaden horizons. The immersive experience of viewing is of greater significance than comprehending the values and connotations.
However, she emphasizes the importance of adhering to museum rules, taking photographs in moderation, and respecting other visitors. Museum staff should also enhance guidance to regulate visitor behavior.