Manila once again shows its turncoat colors: China Daily editorial
chinadaily.com.cn | Updated: 2023-11-20 19:53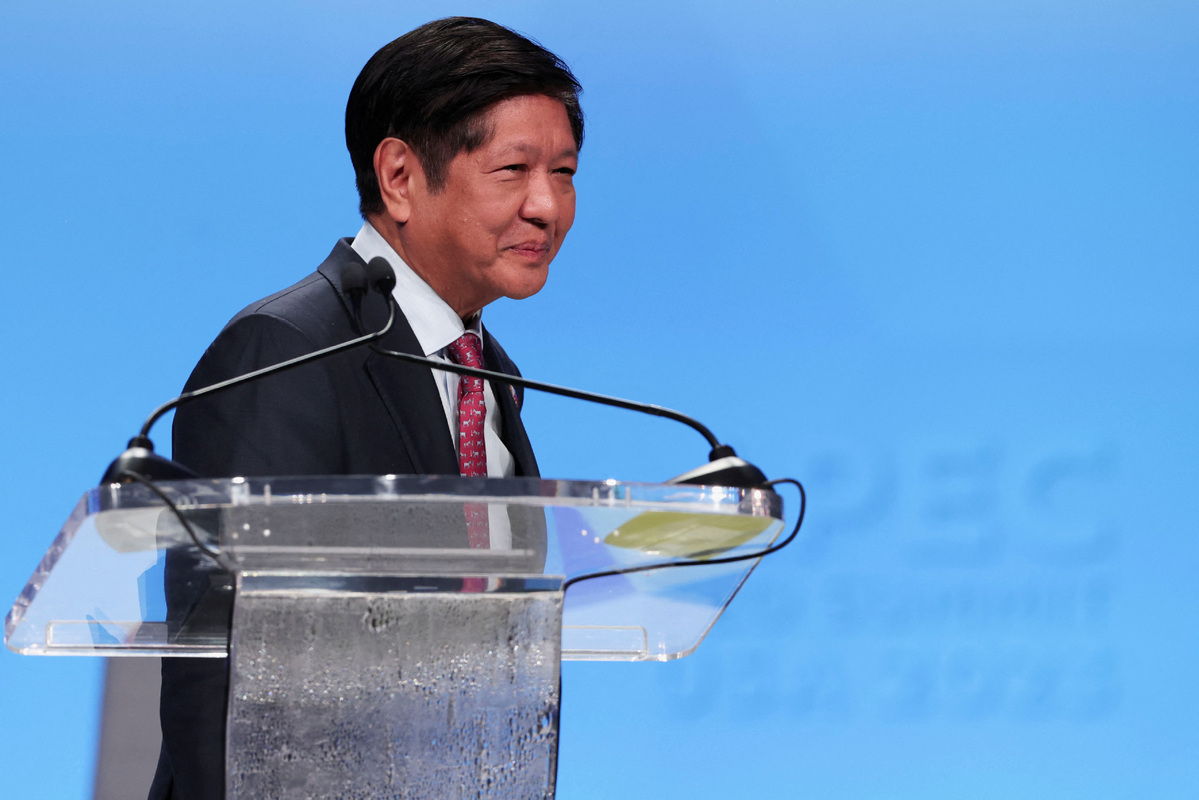 Given the collusion between the Philippines and the United States, Manila should be in a better position than any other Southeast Asian country to know why the negotiations on a code of conduct in the South China Sea have not yet borne fruit.
It is the US' attempts to sow the seeds of discord that have obstructed the talks among the members of the Association of Southeast Asian Nations and China from reaching a satisfactory conclusion.
In Washington's calculations, a binding code of conduct for the South China Sea does not serve the US' interests, even though it would greatly contribute to regional unity and prosperity.
Since the Ferdinand Marcos Jr government took office, Manila has again come under sway of Washington. That is evidenced by the Philippines agreeing to the US having several new military bases on its territory overlooking key disputed waters as well as waters to the south of China's Taiwan island, and taking part in joint military patrols with the US in the region. These moves have all seriously accelerated the militarization of the South China Sea.
The latest proof of Manila's willingness to be Washington's dogsbody was Marcos saying that the Philippines had approached Malaysia and Vietnam with a view to making their own code of conduct.
Such a move is aimed at eliminating China from the COC negotiations and paving the way for the US' participation. That breaks the basic consensus of the region that no claimant party should be excluded from the negotiations and no external party should take part in them.
It is ridiculous that Marcos justified his proposal on the grounds that the situation in the South China Sea is becoming "more dire" without explaining that the actions of the Philippines under the encouragement of Washington are the reason for that.
His proposal will be greeted with cold shoulders in the region. The countries are well aware that if the US joins the negotiations, it will open a Pandora's box that turns the South China Sea from a sea of cooperation into an altar on which they will be sacrificed to maintain the US' hegemony.
Marcos was one of the leaders who took part in the APEC Economic Leaders' Meeting in San Francisco last week. At that gathering the participants affirmed their intention to uphold the mechanism's original aspirations of cooperation, inclusivity and multilateralism. That Marcos has so quickly challenged that consensus shows the extent to which Washington has his ear. Manila seems to be betting on China's fall. But that is a foolish misreading of the situation.
Manila's ill-judged opportunism is only doing the Philippines and the region a grave disservice.