Building a brighter, greener future
China Daily | Updated: 2019-05-15 09:51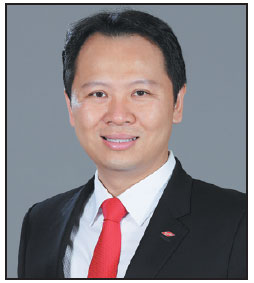 Yoke Loon Lim, president of Dow China
A1 The BRI has gained global attention since its launch in 2013 and Dow has been closely watching its development. In the past six years, the initiative has had a profound effect on multiple dimensions of the regional economy, including providing additional sources of financing, integrating trade corridors, connecting infrastructure and enhancing dialogues and understanding. Dow believes the initiative has strengthened the foundation for growth in many countries, which helps business in general. In the western parts of China, the geographic front line of the initiative, Dow has identified tremendous business opportunities that have emerged with growing market needs for sustainable and innovative solutions in the past several years.
A2 According to the World Bank, global growth is expected to slow to 2.9 percent in 2019 due to rising trade tension and tightening financing conditions. International trade and investment will be inevitably affected as people become cautious about spending. Given China's leading profile in regional and global markets, I think the initiative will continue to play a pivotal role, demonstrating China's confidence in its economic growth potential that has benefited immensely from free trade in the past 40 years. China's first quarter GDP growth rate is 6.4 percent, which is a good sign that market confidence is recovering. I believe in the long run, the initiative and its impact will justify its strategic role in upholding free trade and multilateralism.
A3 With a national presence of 10 offices, nine manufacturing sites and the largest R&D hub outside of the United States, which is located in Shanghai, we serve the market with innovative solutions and grow with local partners and customers. Meanwhile, Dow is also a company operating in 31 countries and regions globally with a massive service and supply network. Dow teams across regions and countries are able to support our customers' projects collaboratively with local expertise and capacity while combining our international business operation experience and insight.
An example is the service contract Dow signed recently with Shanghai Electric to provide heat transfer fluid and on-the-ground services for a world-scale concentrated solar power project in Dubai.
A4 The initiative may serve as more than a business cooperation framework, but as a great expertise sharing platform. Dow believes science and technology will enable a sustainable future for all mankind. The sustainable and innovative solutions that Dow has for green building, low carbon cities and durable infrastructure will help the BRI projects that transform markets to be more sustainable.
To encourage broader and active engagement in the initiative and further share expertise, we would welcome top-down platforms, and support from governments at all levels to enable effective information sharing and help businesses like Dow to define the right opportunities.