Building a brighter, greener future
China Daily | Updated: 2019-05-15 09:51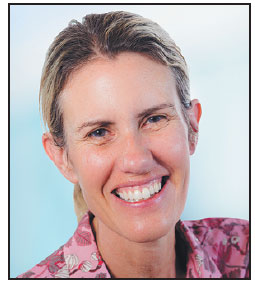 Simone Niven, group executive corporate relations of Rio Tinto
A1 China's Belt and Road is a tremendous visionary initiative that offers unprecedented opportunities for governments, society and businesses to connect and facilitate new kinds of development. It is a winwin not only for the countries along the two main trading routes, but also for the rest of the world.
The BRI's triple goal to increase international cooperation, with 124 countries and 29 international organizations now participating, encourage global growth through open trade, and foster innovation and connectivity can only benefit the world at large.
A2 The BRI already has encouraged stronger economic growth and, according to the World Bank, costs of global trade will reduce by 1.1 to 2.2 percent. Industrialization and urbanization through the BRI will be a strong driving force for global economic growth. Just think about the infrastructure that is already being built and will be - roads, rail lines, transport links and power plants underpinning communities and nations - this can drive economic growth by creating jobs, increasing investment and enhancing productivity.
A3 We see great potential and opportunities from the BRI. It means more demand for our products like iron ore, aluminum, copper, diamonds and industrial materials that are widely used in infrastructure, aircraft, cars, smartphones and hospitals, and, of course, throughout our homes. Our signature growth projects - Pilbara iron ore and Amrun bauxite from Australia and Oyu Tolgoi copper from Mongolia are all on track to fulfill the growing demand in China and the BRI region.
But our partnership with China is more than just supply and demand, and we continue to explore new frontiers of our union. For example, last year, we formalized a joint venture partnership with Minmetals to explore for world-class mineral deposits in China.
A4 The BRI is a visionary and large initiative that will have an impact on over 60 percent of the world's population in perhaps the world's most diverse region. It is bound to have both its critics and supporters, something of this scale always will. Building infrastructure and creating growth seems to be the easy part of the job, compared with getting alignment on policies, standards, practices and, in many ways, cultures.
We have to be realistic that any initiative of this tremendous scale will not just materialize overnight. We need to take the long-term view and do careful planning and also deepen our understanding to build a BRI community with a shared future. It requires a lot of patience, dialogue, consultation and cooperation between different stakeholders. Good governance and transparency within BRI collaboration will be the key to success as will building the trust that will be required to really make this a shining success.