Building a brighter, greener future
China Daily | Updated: 2019-05-15 09:51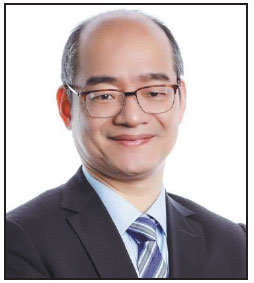 William Yu, president of Honeywell China
A1 The BRI poses business opportunities for multinationals like Honeywell. The initiative can help drive outcomes of both our East for East and East to Rest strategies and is creating growth for Honeywell throughout high-growth regions. Honeywell's Follow the Growth strategy was developed to help Chinese companies become more global and create new opportunities in high-growth regions such as Asia, Africa, eastern Europe, and the Middle East, which are aligned with the BRI. Combining Honeywell's strong brand, international market access and global operational excellence with the "becoming the Chinese competitor" mindset, Honeywell will join hands with Chinese engineering procurement construction companies to develop the "third market" with speed to market, local innovations and local decision-making.
A2 The BRI is designed to strengthen China's economic ties with other economies in Asia and beyond. Under our well-established strategies, we proactively advocate for locally developed innovations and partner with Chinese companies to "go out", especially in international infrastructure development and energy projects. Honeywell can bring technology solutions to Chinese EPC companies throughout the value chain.
In the past two and a half years, Honeywell has been partnering with Chinese EPC companies on airport, railway, metro, commercial building, oil and refinery projects along the Belt and Road. Honeywell signed a partnership agreement with Wison Engineering Ltd, one of the leading chemical EPC service providers in China, in May 2017, to jointly provide methanol-to-olefin technologies and engineering, procurement and construction services for customers outside of China, particularly in countries and regions involved in the BRI.
A3 A significant portion of Honeywell's portfolio is related to energy efficiency, including automation, connected building, fire and security, which can help solve customers' critical problems along the Belt and Road. Also, Honeywell's expertise can cover such verticals as airport, railway, metro, oil and refinery projects, which are the key sectors along the Belt and Road. Thus it is conducive to win-win cooperation combining Honeywell's leading technologies with EPC's rich construction experience.
Through this strong cooperation, Honeywell's reliable technologies, which were developed in China, have been deployed in several airports in Africa, including Lagos airport in Nigeria and Malabo airport in the Republic of Equatorial Guinea, as well as Zeman Bank in Ethiopia, Rotana hotel in Tanzania, metro lines in Thailand, and Sabah Al-Salem University City in Kuwait.
A4 Sporadic political instabilities in Belt and Road countries or regions do pose risks to project implementation; however, this is not only pertinent to the BRI. Regional safety, cultural differences and financial system stability have always been integral to international business practice.