Building a brighter, greener future
China Daily | Updated: 2019-05-15 09:51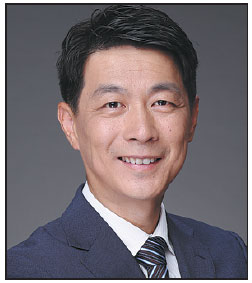 Huang Jian, managing director of Experian China
A1 The BRI has brought tangible benefits to countries and regions participating in the initiative. They cooperate in infrastructure construction, economy and trade, and finance. The Belt and Road connects countries and regions in Asia, Europe, Africa and the Americas. The initiative also serves as a cooperation platform, which helps countries and regions achieve more convenient investment, more beneficial trade and better allocation of global capital, technology and talents.
A2 The initiative is both open and inclusive. It has benefited the global business community and brought tremendous opportunities to global investors and participating countries and regions. The initiative will not only help China upgrade industry and improve people's lives, but also make a great contribution to promoting world economic development, encouraging foreign trade and reducing poverty. It has inspired huge investment demands and relevant benefits. Under the framework of the initiative, many investment projects are focusing on infrastructure construction.
A3 With the continuous advancement of the initiative, huge financing demands have become the focus of the global capital market and attracted extensive attention from international financial institutions and investors. Small and medium-sized enterprises' credit and loans have always been a key focus of Experian's global business. In China, Experian has committed to helping SMEs in various industries build a sound credit system, providing instant credit reports, monitoring credit risks, and determining marketing targets. Experian has noted that some good domestic SMEs have not been able to seize the opportunity to develop cross-border foreign trade under the BRI because of financing difficulties.
A4 The initiative is huge in scale, and there are inevitably some complexities and risks, and some setbacks and criticisms. However, China is adhering to the principle of wide consultation, joint contribution and shared benefits, and working with other countries to draw lessons and turn the blueprint into reality. It also means that participating countries and regions all have a say in assessing risks, benefits and project cooperation, and can all seek long-term and sustainable support for their projects to ensure that they meet the countries' current and long-term interests.
A5 In the international pattern of increasing risks and uncertainties, the initiative has become an important bridge for cooperation between developed and developing countries. As the countries and regions involved in the BRI have increased their emphasis on digital economy and related industries, this sector has gradually become a growth point for China's cooperation with them. Governments around the world are also actively promoting the big data industry, regarding it as a national infrastructure resource and planning to build a nationwide digital ecosystem.