Cinematic landscape
Share - WeChat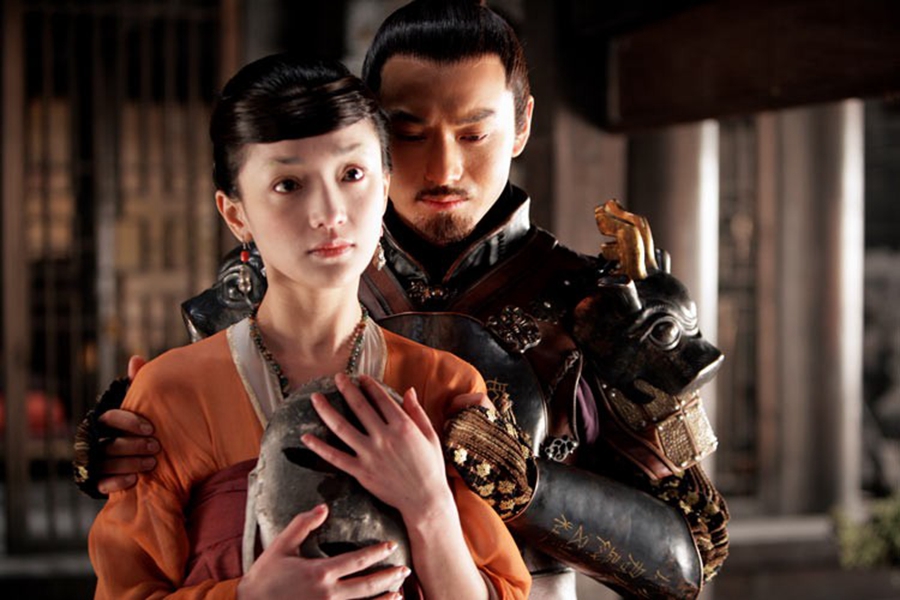 New millennium
Interestingly, the world of martial artists and swordsmen-almost a Chinese pop-culture equivalent to the gunslingers of American western films-drew back the curtain on the new millennium of Chinese cinema.
The film Shaolin Temple produced in 1982, starring Jet Li, precipitated an almost feverish trend for learning kung fu in China. Hong Kong director Hark Tsui's 1991 effort, Once Upon a Time in China, also helped to build the popularity of the genre.
Following the success of Ang Lee's Crouching Tiger, Hidden Dragon (2000)-the first Chinese film to win an Oscar for best foreign language film-Zhang Yimou directed the martial arts epic, Hero, which grossed 250 million yuan ($35.1 million) to become the box-office champion of 2002.
To date, the two films displaying Asian aesthetics are still the two highest-grossing Chinese films in North America, says Miao Xiaotian, general manager of the China Film Coproduction Corp.
Hero is widely considered by researchers as a milestone that ushered in a new era of domestic blockbusters. For instance, Chen Kaige's 2005 fantasy epic The Promise, and Feng Xiaogang's 2006 film, The Banquet, a loose adaptation of the Shakespearean tragedy Hamlet set in an ancient Chinese royal court, are all big-budget films with stellar casts.
"But with more movies such as these shown in theaters, Chinese directors were seemingly exposing their lack of ability to handle grand themes as well as storytelling skills," says Yu Ji, a professor at Southwest University.
However, the Chinese movie market-with its substantial audience-was yearning for big movies, boosting a construction spree that saw the rise of bigger screens and better cinemas.
Statistics from Imax show that since its first screen was installed in 2003, the number of cinemas with Imax capability has expanded to 662 across the Chinese mainland as of June 30.
With internet behemoths becoming part of China's growing movie landscape since 2014, Chinese films have become more diversified, breaking a string of box-office records and generating a number of success stories.