Year-ender: 10 ingenious inventions in 2019
Share - WeChat Know plants' feelings with smart pot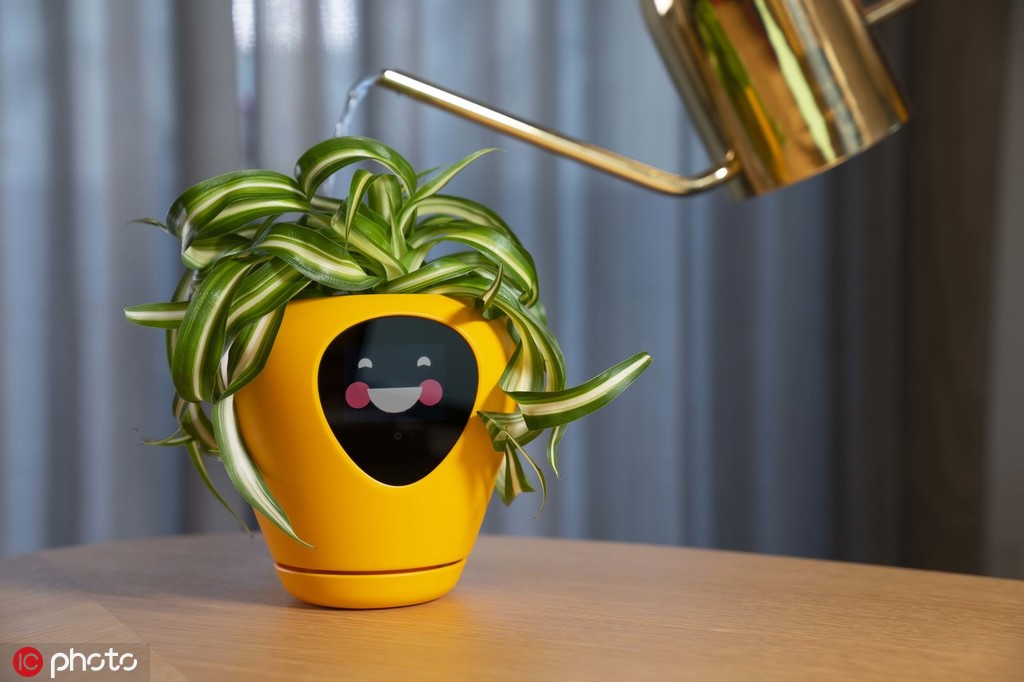 Do you want to know your plants' feelings? Have you ever thought about communicating with you plants and understanding their needs?
Thanks to a clever design, you can now transform your favorite houseplant into a virtual pet with the ability to communicate its needs.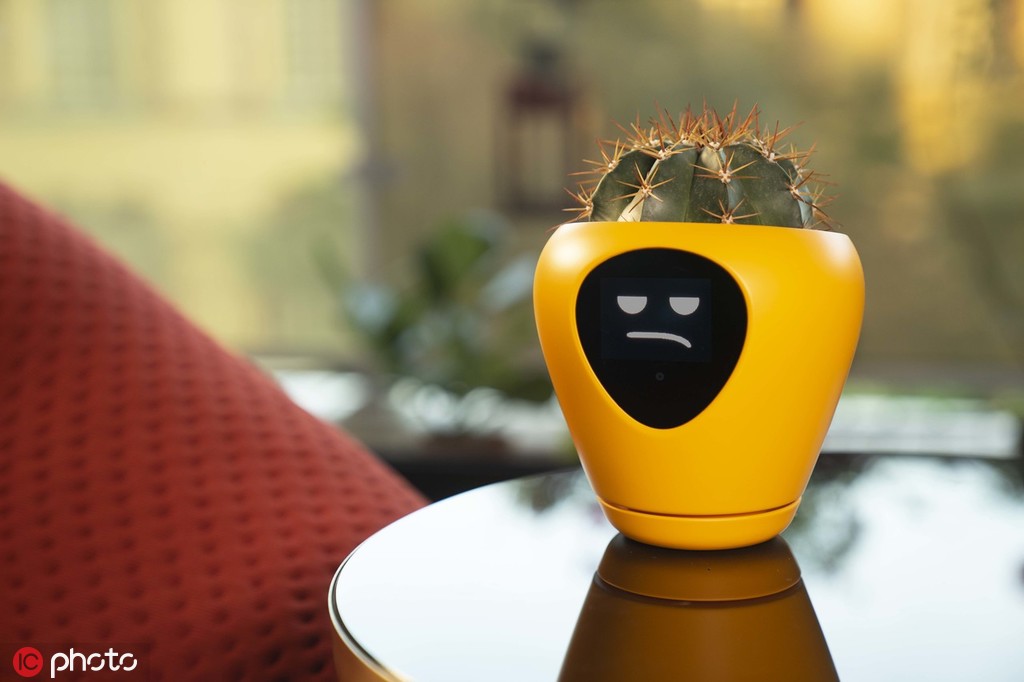 Created by Vivien Muller of Mu Design, the Lua smart plant pot shows 15 different animated emotions based on how plants are feeling.
Sensors in the pot trigger different animations depending on the soil's moisture, light exposure and temperature. The pot is connected to an app that allows you to select the type of plant and customize your settings.