Year-ender: 10 ingenious inventions in 2019
Share - WeChat Amazing foldable, portable sofa that fits in a box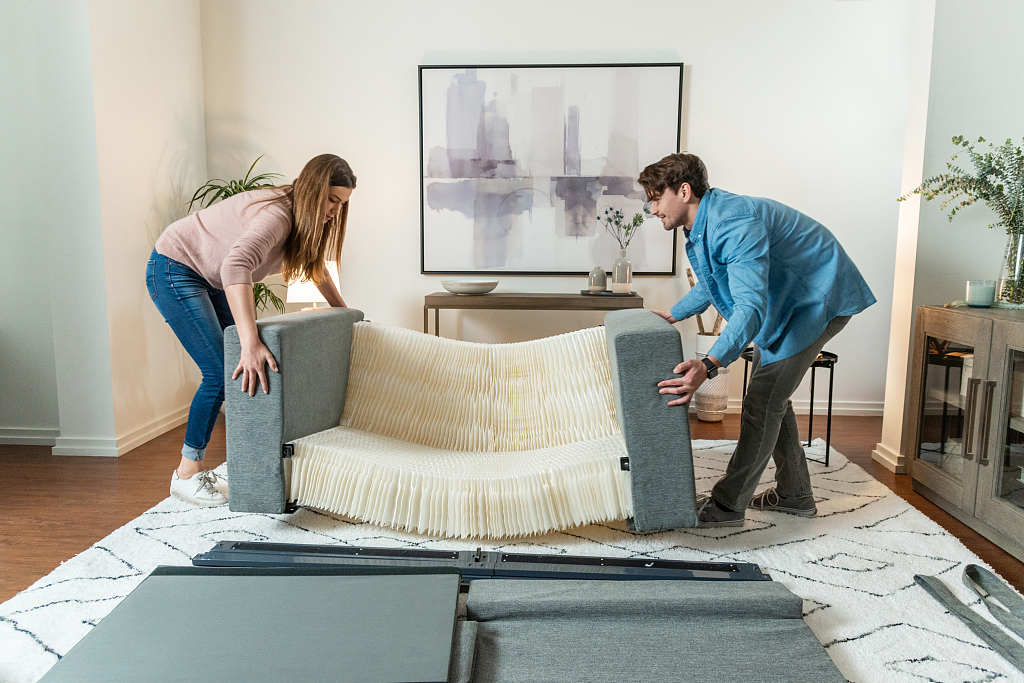 Do you feel exhausted when moving? Large and heavy pieces of furniture are not easy to unpack and move. A sofa that fits in a box might just be the answer to your problem.
Designed to change the way we buy and move sofas, the Elephant in a Box is a collapsible sofa that comes delivered in a compact box and, according to its creators, takes less than five minutes to assemble and two minutes to disassemble.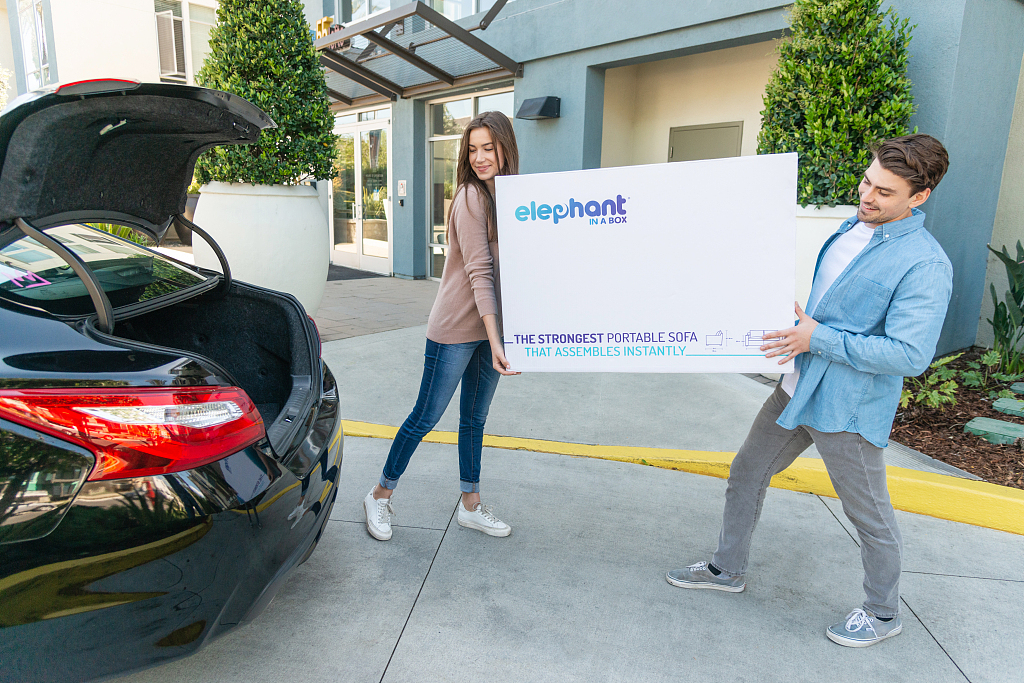 Engineered using honeycomb technology, Elephant in a Box sofas, which weigh just 45 kilograms, are able to expand and recover their shape after being unpacked.
The honeycomb structure of the sofa is very durable and can last more than 10 years in normal living conditions. Each sofa comes with six-inch foam cushions that provide the perfect density for a comfortable, supportive place to sit or lounge.