In search of Dean Lung, a Chinese person
By Zhao Xu in New York | China Daily | Updated: 2020-08-01 13:40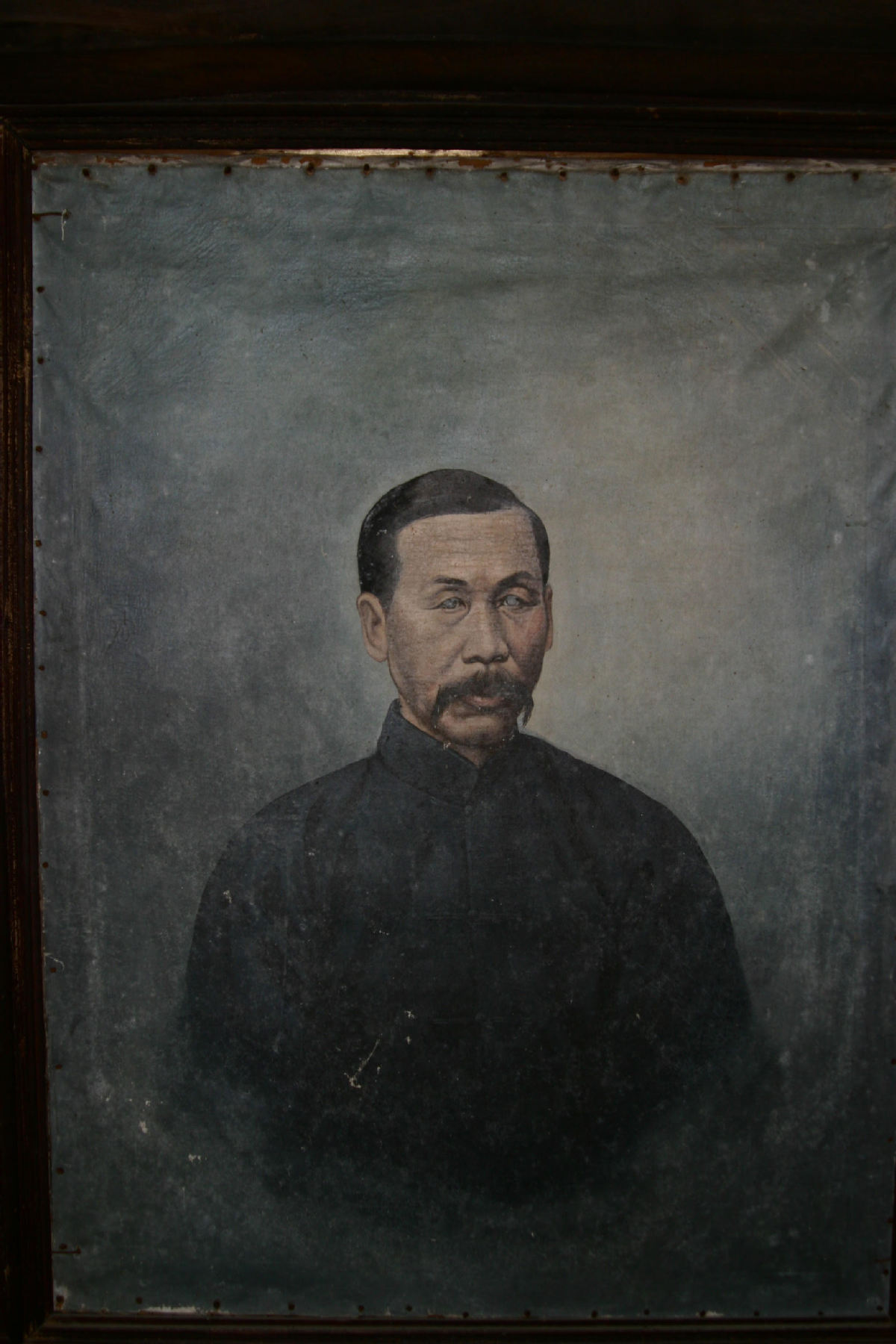 "The first time my father mentioned my great-grandfather was when my dad told us we should go look for a chair in Columbia University dedicated to my great-grandfather for his financial donation. We imagined it was a wooden chair with a copper plate that had his name engraved on it," she wrote, in an echo to Ma Weishuo's letter in which he asked his sons to look for that chair.
"I finally visited Columbia University in November 2019... By this time I had figured out that the chair was not a piece of furniture but rather a position that the endowment funded," she said in the article.
Another person who has heard the story, directly from Ma Weishuo, is Huang Changquan, elder brother of Huang Changming.
"In the late 1960s and early 70s, while most of my family were in the States, I was in Taishan with my parents and maternal grandparents," says Huang Changquan, whose mother was Ma Weishuo's eldest child and so Karen Ma's eldest aunt.
"For some time I lived on the second floor of my grandparents' house, built by Dean Lung after he returned to China permanently."
Huang Changquan recalls helping his grandparents with the disposal of some moldy carpets long-stored in the building's attic.
"They told me that my great-grandfather bought all those carpets and decorated the building's floor, when Carpentier, who was in Hong Kong, probably in the late 1900s, wrote to say that he was planning to visit his old friend in his home. Carpentier eventually didn't come, and Taishan, hot and humid, was certainly not the best place for those fluffy carpets."
According to Huang Changquan, Dean Lung, or Grandpa Wanchang as his mother knew him, was a kind gentleman who took his granddaughter on trips to as far as Hong Kong, and as near as the county seat of Taishan, where there was a newly built railway.
"They didn't have to pay for the train ticket because my great-grandfather owned shares in the railway. 'Where does your money come from?' my mother would ask. And that's when he started to talk about his days working for that rich American."
"I believe my great-grandfather had decided not to go back to the US mainly because of the birth of his son Ma Weishuo. In light of local tradition, he had married before he headed for the US in 1875, probably at the age of 18. But it was not until 1907, when he turned 50, that he finally got his first biological son," says Huang Changquan, who points out that before Weishuo, his great-grandfather had adopted a son, in the hope of "prompting the arrival of another son", an idea deeply rooted in local superstition.
In his letter to Dean Lung dated Nov 17,Carpentier wrote: "I am glad to know your mother and family are well. How is the new boy?" According to old family genealogy records kept by one of Ma Wanchang's offspring, Ma Weishuo was born around April 1907. Among other things, this has led Anderer to conclude that the letter was indeed penned in 1907 instead of 1917.
According to the same records, Ma Wanchang was born in 1857, the same year written for Dean Lung on the 1900 US Federal Census form. He died in 1936, one year before Japan invaded China.
By the time Carpentier died in 1918 he had donated more than $210,000 to the Dean Lung Fund of Columbia University.