In search of Dean Lung, a Chinese person
By Zhao Xu in New York | China Daily | Updated: 2020-08-01 13:40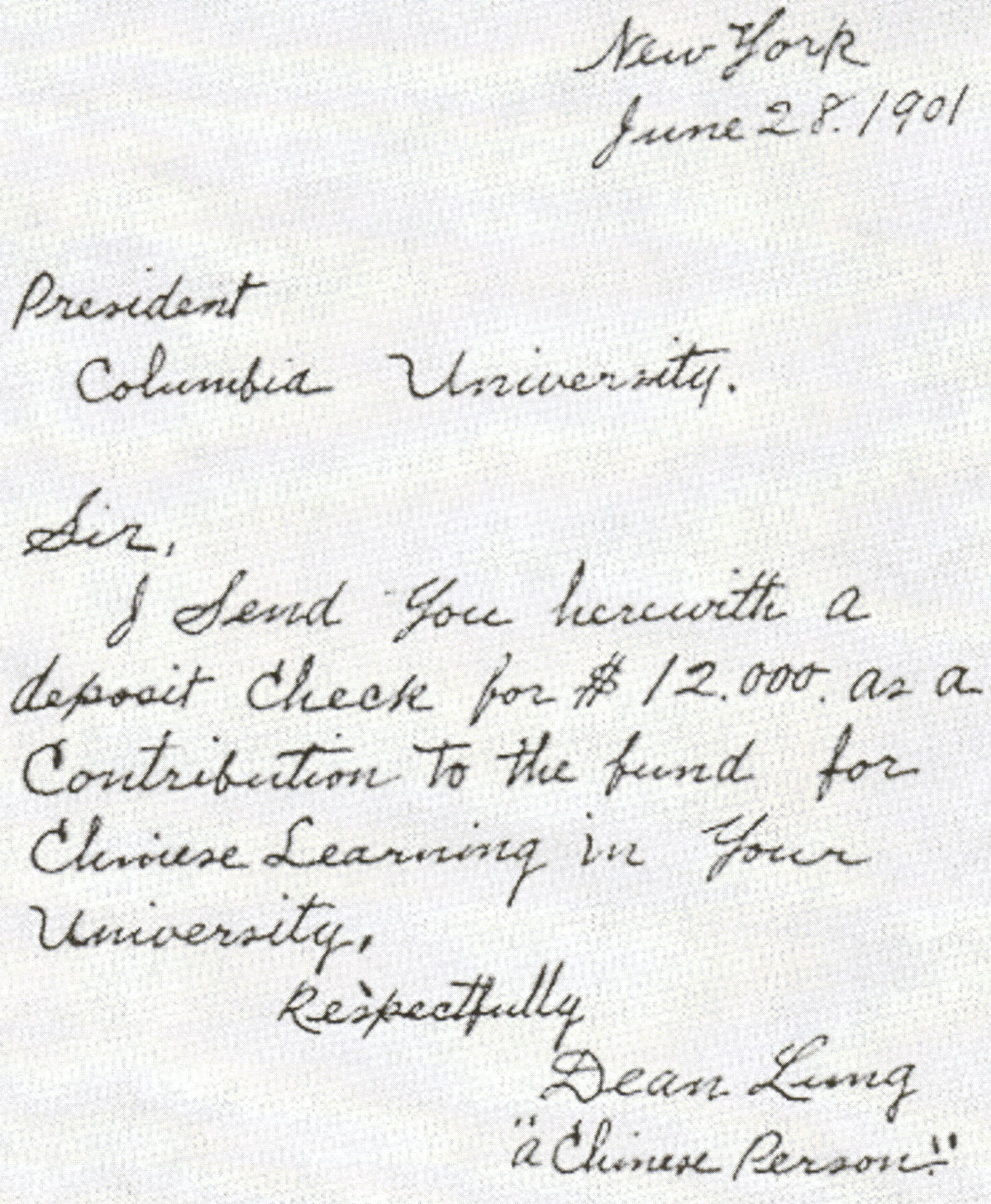 The letter was dated August 18,1972, a few years before Ma Weishuo moved to New York from Taishan to join his two sons, Ma Tengwo and his younger brother Ma Wenqi, the father of Karen Yin Ma, the current holder of the letters. Karen Ma provided copies of the letters to her paternal cousin Huang Changmin, who then sent them to his former classmate Huang Xianghuo.
The unexpected appearance of the letters delighted members of the Dean Lung Search Team. Pictures of another English letter and an envelope followed a week later, again from Karen Ma.
Both the English letters and the envelope, which Chen believes held one of the letters, were sent by a man named Horace Walpole Carpentier from Galway, New York state, to Dean Lung in China.
The envelope has on it the delivery details, including the name of the addressee, in both English and Chinese. The English reads "Dean Lung, Bark Sha Post Office, Sun Ning, Canton, China". Sun Ning is the old name for Taishan and Canton is the old English name for Guangzhou, capital of Guangdong.
The Chinese characters on the envelope, in three vertically lines, state the addressee as Jin Long Wan Chang. Jin Long and Dean Lung are pronounced in a similar way. Thus two seemingly unrelated names-one associated with Columbia University but unable to ring any bell in this part of China, the other vividly recalled by seniors in the village yet totally unheard of outside of it-are linked.
"Carpentier was Dean Lung's employer and patron, "the rich American" Ma Shichou mentioned in his letter", says Chen Jiaji, who has searched between the lines for information that could shed precious light on two ill-defined figures, as well as a relationship that is probably mind-changing for both.