Making an impression
Share - WeChat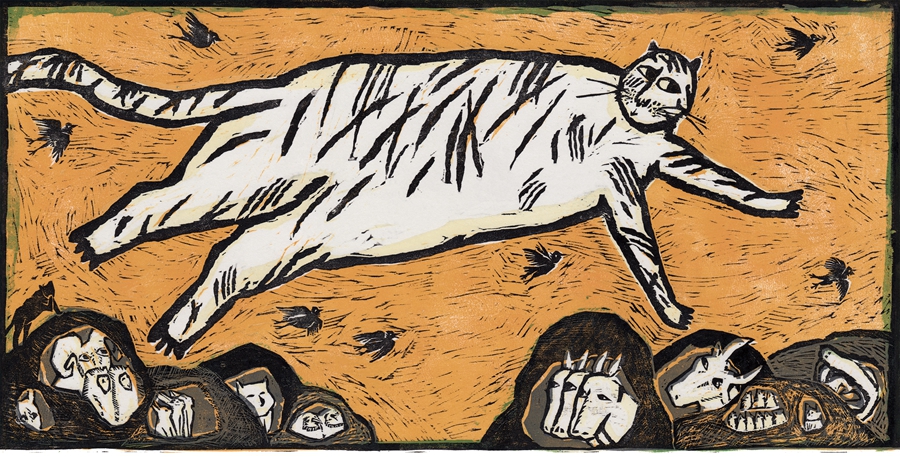 "I tried various techniques, including ink, water color and collage, to match the story's temperament, but it didn't feel right until I tried woodblock printing," the illustrator, who now lives in Beijing, says. The technique's primitive beauty and simplicity echoes with the ancestral times in which the story takes place, she adds.
Integrating painting, engraving and printing, woodblock printing dates back more than 1,200 years in China and is regarded as the world's earliest form of printing. It reached Europe around the 14th century and was used to print on paper to create "block books", which were mainly religious in nature, old master prints and playing cards.
The process takes time, and it took Heimi more than three years to finally finish the book. It was eventually published in 2019 by Shandong Pictorial Publishing House.