Making an impression
Share - WeChat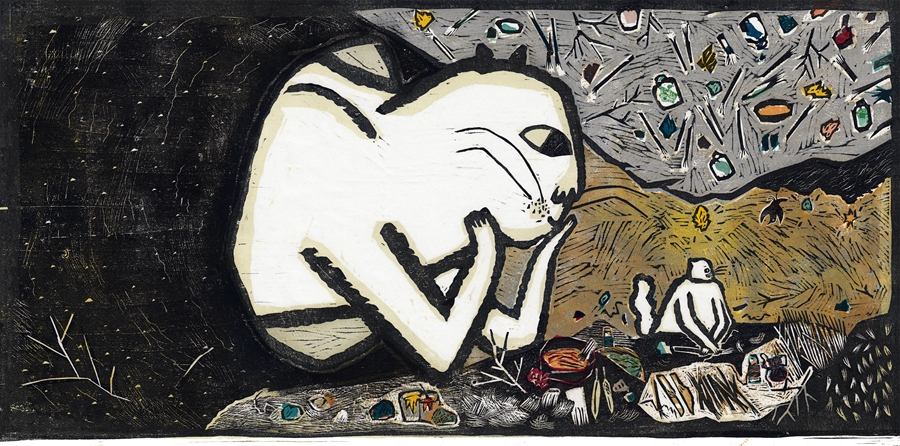 Before that, in 2018, she submitted some of her illustrations from the book to the Golden Pinwheel Young Illustrators Competition where they won that year's grand award.
Her talent was first recognized at the 2015 Biennial of Illustration in Bratislava, a major event of its kind supported by the International Board on Books for Young People; the Slovak Ministry of Culture and UNESCO. Her first book Braid won the BIB Golden Apple award.
"Imaginative details transform the monotone images and the ordinary domestic subject matter into a lively and poetic tale," the BIB jury said at the time.