Making an impression
Share - WeChat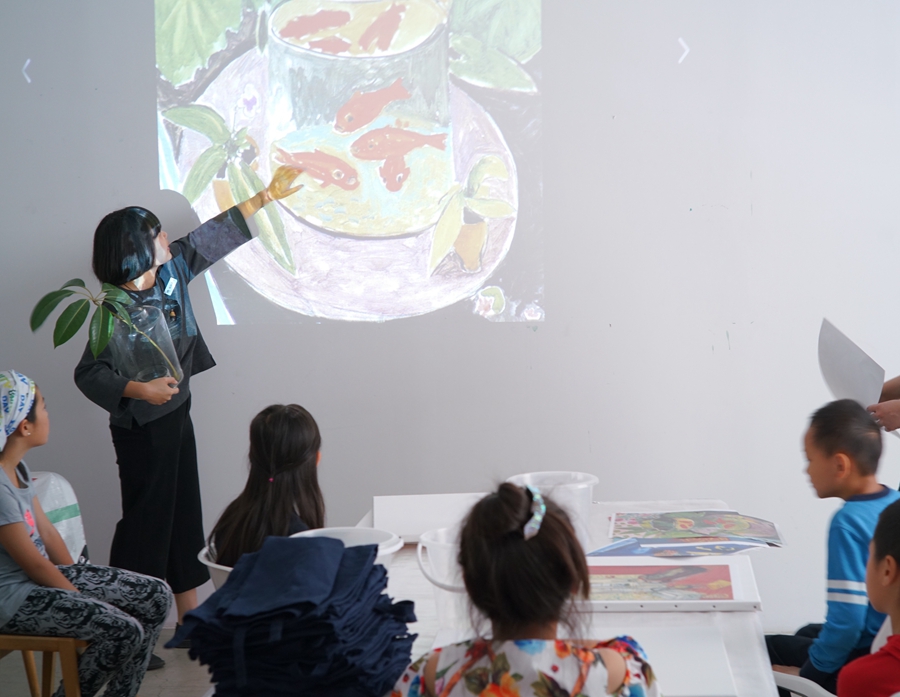 Looking for a change of scene, Heimi moved to Beijing and joined author and illustrator Xiong Liang's studio, where she met a group of people that shared her interests, including her eventual editor and close friend Luo Xiting from Daylight Publishing House.
Luo became the editor for 2015's Braid, which marked the beginning of Heimi's life as a professional picture book illustrator. At the same time, she started to teach children painting and take commercial illustration and design work to make ends meet.
Applying the classical medium of copperplate etching, Braid is adapted from Heimi's graduation installation, which consisted of 15 copperplate images telling a story inspired by her childhood memories of the time when she lived with her grandma. It explores the inner thoughts of a little girl as her prized long hair is sold to a hair buyer. Shedding tears over her loss, the girl tries every way possible to extend her freshly shorn hair.