Making an impression
Share - WeChat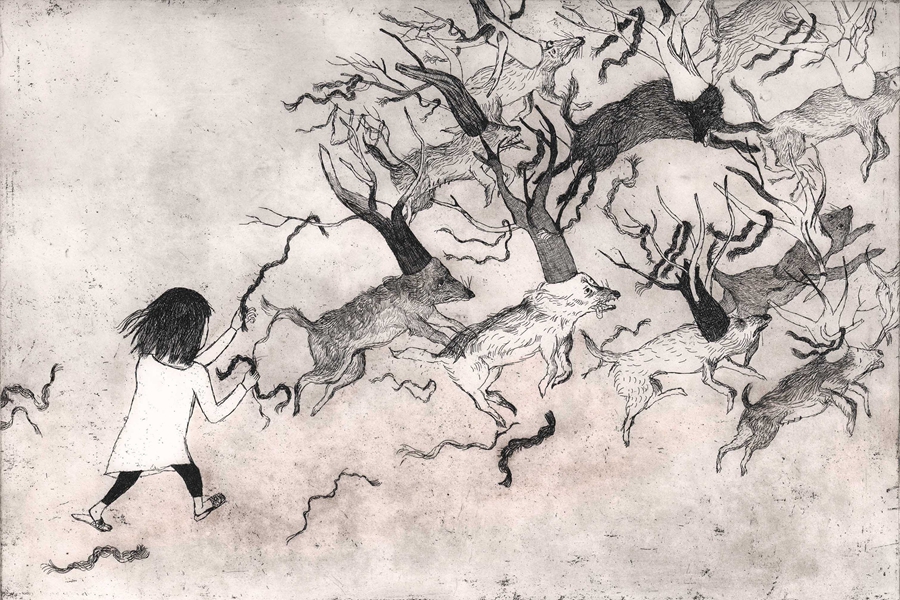 Picturing a career
Born in Chaozhou, Guangdong province, Heimi's passion for painting started early, at about 10 years old, when she spent most of her weekends and holidays in painting studios. Lucky to be born to parents who cared more about her innate talent than her school performance, Heimi became devoted to painting and, when she was in sixth grade, her father introduced her to watercolor master Yu Junxian for further study.
She graduated from Hubei Institute of Fine Arts in 2012, where she first encountered the art of printmaking, an artistic process based on the principle of transferring images from a matrix onto another surface, most often paper or fabric. Traditional printmaking techniques include woodcutting, etching, engraving and lithography.
In the first 10 months after her graduation, Heimi stayed at home trying to plot her career path, but one thing was certain, the rat race of the 9-5 lifestyle was not for her.