John Holden's sharing of 4 decades' rewarding experience about China
Xinhua/chinadaily.com.cn | Updated: 2021-12-05 08:14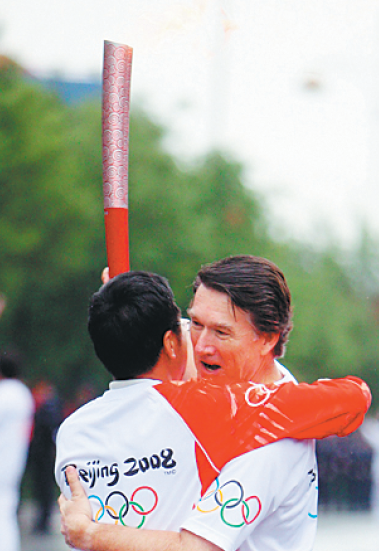 The two countries should continue the existing programs, create new ones, and encourage young people to study and live for a significant time in each other's countries to gain in-depth exposure to two vastly different cultures, he said.
"Young people are a wonderful resource. I was so grateful that I had many years to work on educational exchange. Young people learn so quickly. They are so adaptable. They make true friendships," said Holden.
The two sides need to "create new ways" for people to get to know each other, to bring people together, he said.
On the future relationship between the United States and China, Holden said he is "realistic" rather than being "optimistic or pessimistic."
"If the US and China cannot work together, I'm very pessimistic about the future. We just have to be able to manage our relationship well. But we have a lot of challenges. The world has a lot of challenges," he said.
Looking back at his China career that spans more than four decades, Holden felt he was "very, very fortunate."
"It has just been incredibly rich and rewarding for me, going back to my days as a student, developing friendships with people around the world, meeting my wife who is from France and shares an interest in China," he said.
"I look at the opportunity to head the National Committee on US-China Relations as a big honor for me. There've been difficult times, but it's never been uninteresting. So, I feel quite pleased when I look back," he said.
Holden said if he were given an opportunity to choose what language to learn, he would still select Chinese.
"I feel very fortunate to have chosen what I did choose to study. I love learning Chinese. It's a wonderful language. I can't imagine doing anything different," he said.