John Holden's sharing of 4 decades' rewarding experience about China
Xinhua/chinadaily.com.cn | Updated: 2021-12-05 08:14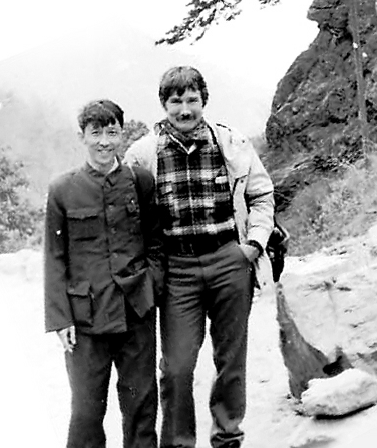 POSITIVELY REINFORCING CYCLE
After leaving Stanford University, Holden went to work in Washington, D.C., for a translation company called ChinaTrans and was sent to Beijing in 1981.
Afterwards he worked as one interpreter for a National Geographic project, which took him to many places along the Yellow River as well as the Tibet Autonomous Region in southwestern China, and resulted in a 12-chapter book called Journey Into China.
"It came out in 1982. My involvement was approximately five months," said Holden, adding that "it was the best-selling book that National Geographic had ever published."
Holden learned a lot from his travel in China. He recalled that Beijing then was "still very quiet," and the Peking Hotel he stayed was one of the tallest buildings in Beijing in the early 1980s.
"There were basically no private cars. You could walk across Chang'an Avenue on the pedestrian walkway. There were police standing in the middle of the road giving directions," he went on.
"And I think people who didn't come to China until the 1990s don't fully appreciate how difficult the 1980s were," said Holden. "But we saw signs of progress that were very encouraging."