John Holden's sharing of 4 decades' rewarding experience about China
Xinhua/chinadaily.com.cn | Updated: 2021-12-05 08:14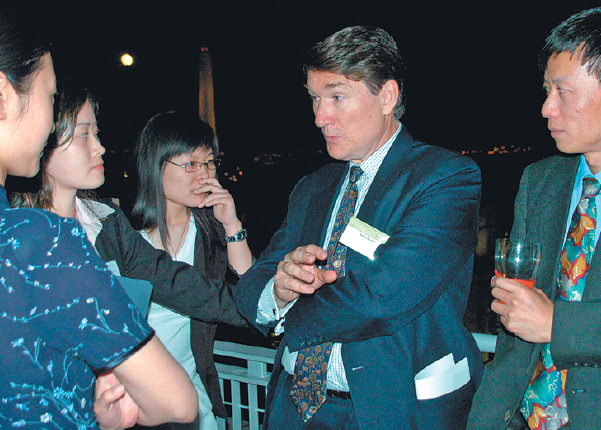 SELLING BASS FOR FIRST TRIP TO CHINA
Holden was the president of the National Committee on US-China Relations from 1998 to 2005. The role enabled him to lead dialogues and manage exchange programs on topics ranging from security and environment to public health and education between the Untied States and China.
In 2017, he received an award from China's State Administration of Foreign Experts Affairs for his "Outstanding Service and Contribution to Education in China" when he was the associate dean at Peking University's Yenching Academy and professor at its Guanghua School of Management.
Holden's father was an educator and a WWII veteran who loved to travel. He believed the world ultimately was a small place and that there would be interaction between people. "He figured China's a large country. It's going to be important. There wasn't a more complicated calculation than that," recalled Holden.
"I basically pursued my passion. Once I began learning Chinese, I wanted to become good at it. It's a hard language to learn," he said.
Holden earned his B.A. in Chinese Language and Literature from the University of Minnesota, and his M.A. in the same major from Stanford University.
"I continued from 1971 until I left Stanford in 1980, having completed all requirements for a Ph.D. except the dissertation. During those nine years, I tried to learn more and more about classical Chinese, about Chinese poetry, novels, and of course, the modern Chinese language," he said.
"There's so much to learn ... but anyway, I don't have any regrets. I'm very pleased. It was a lot of fun and very rewarding," he said.