Our story is written in stone
By Deng Zhangyu and Hu Dongmei | China Daily | Updated: 2022-10-14 08:20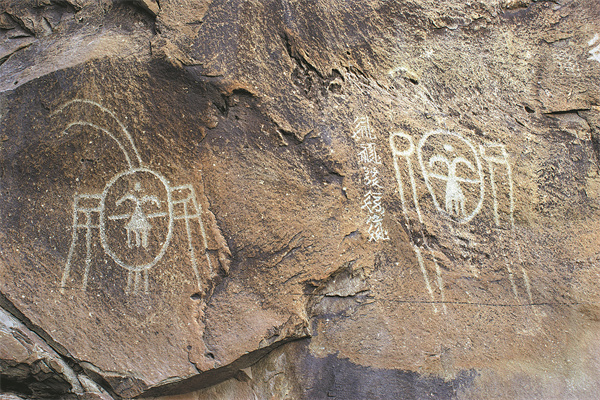 "It's a very mysterious pattern and exquisitely engraved. It's unique among all the motifs found across the world," says Zhang, adding that it's a mix of the human face and a deity.
According to Zhang's research, human faces engraved on rocks there are classified into various groups, including ancestral, totem, mask, fertility and deity worship.
The faces also reveal a very early sacrificial culture. Most of the images of the human and deity faces were engraved on rocks standing along the valley.
Zhang explains that the river winding through the mountains proves that people gathered and lived in the area. Besides, it was convenient for them to hold rituals around a rock carving that was near the valley instead of high on the mountain.