Our story is written in stone
By Deng Zhangyu and Hu Dongmei | China Daily | Updated: 2022-10-14 08:20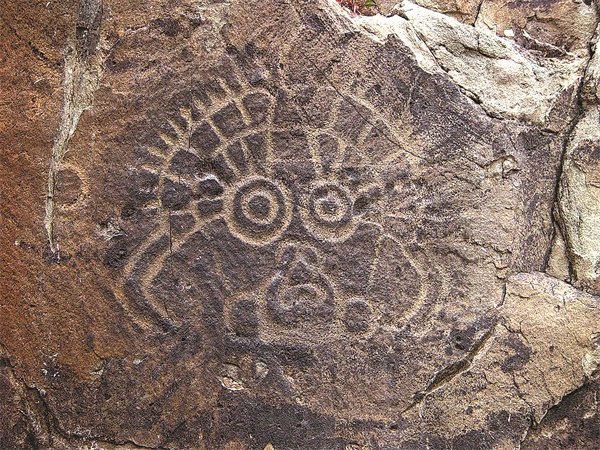 The patterns of the faces are interesting and sometimes hard to explain, such as a face with one eye open and one eye shut. Another face has 13 petals surrounding the head to symbolize the power of women and one face has sheep in the eyes.
"These imaginative patterns reveal a rich spiritual world of humans living in the past. They were poor in material resources, but rich in spirituality. Many motifs still need more research for us to decode," says Zhang, who has been devoted to the research of rock art since he graduated from university 20 years ago.
For the past few decades, Zhang and his team have consistently identified rock art pieces in the vast and jagged mountainous areas. It is challenging work, both physically and mentally.