Our story is written in stone
By Deng Zhangyu and Hu Dongmei | China Daily | Updated: 2022-10-14 08:20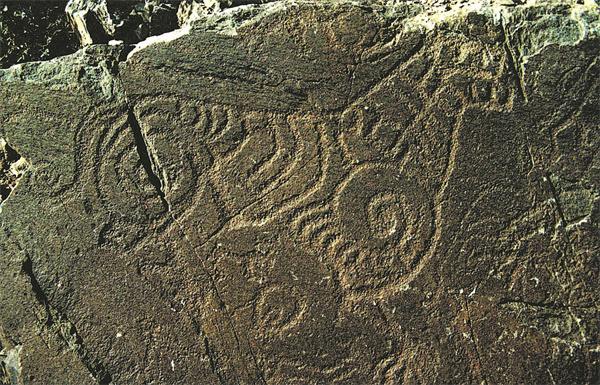 In 2002, the management bureau of rock art in the Helan Mountains was set up and later a regulation on protection of rock art was issued by the local government. In 2014, the Yinchuan World Rock Art Museum opened to the public, the first of its kind in China, to raise people's awareness of the need to protect rock carvings.
Now, Zhang and his team are using modern technology to find new carvings. To better protect discovered items, they also cooperate with universities, museums and artistic organizations.
"Rock art is a great epic engraved on rocks," Chen wrote in 2014 when the rock art museum was established. "Through this kind of art form, we can find out the substance of human nature: knowledge, culture, art, imagination and religion."
But questions remain about the origins of the human journey. Slowly and with painstaking research, they are being answered but new questions stem from such discoveries.
Related:
Our digital employee makes her debut and digs up paintings 9,000 years old