In the deep ocean, China stands out
By ZHANG ZHIHAO | China Daily | Updated: 2017-06-16 10:21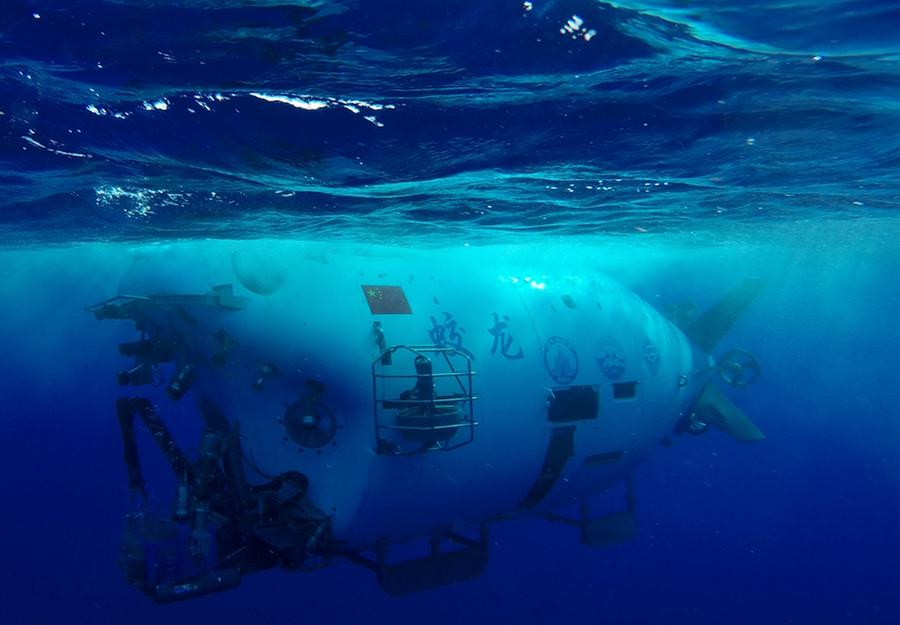 Jiaolong conducts its final dive of China's 38th oceanic expedition in the Yap Trench in the Pacific Ocean on Tuesday. [Photo/Xinhua]
Jiaolong has made five dives in each trench since the third stage of the expedition began on May 16. The expedition is scheduled to end on Sunday.
Missions in these dives include taking photos and videos of sea creatures and geography, as well as collecting samples of seawater, sediment, rocks and deep-sea life to understand the trench's geochemical and biological environment.
Studying the samples can tell scientists about how the trench was formed, said Chen Xinhua, chief scientist for the expedition's third stage. The biological samples also have great research value in fields such as deep-sea biodiversity, ecosystems and biogeography.
The dives also provide an opportunity for comprehensive testing of systems on Jiaolong. Tuesday's dive closed out a four-year rigorous testing phase. Since June 2013, the craft has made 101 dives, from the Indian Ocean to the eastern Pacific, China's National Deep Sea Center said.
The 38th oceanic expedition, which began on Feb 6, has been the longest and included the most missions yet for Jiaolong. The first of its three stages took place in the Indian Ocean for 59 days; the second was in the South China Sea for 34 days.