In the deep ocean, China stands out
By ZHANG ZHIHAO | China Daily | Updated: 2017-06-16 10:21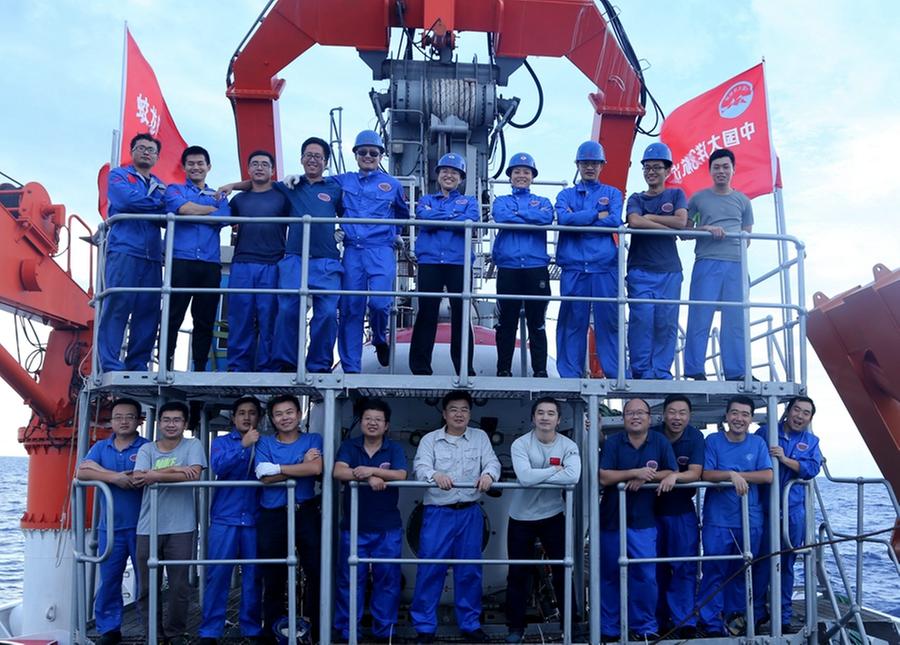 Scientific research team members take a photo after Jiaolong conducted its final dive of China's 38th oceanic expedition in the Yap Trench on Tuesday. [Photo/Xinhua]
On the global stage, China is playing a bigger role in deep-sea exploration. On Sunday, the JOIDES Resolution, an international drilling ship, docked in Shanghai for the first time, marking the end of a four-month drilling expedition headed by Chinese scientists in the South China Sea.
The project is part of the International Ocean Discovery Program. More than 65 scientists from 13 countries participated, including 26 Chinese. Since joining the program in 1998, China has played a major role in two expeditions to the South China Sea, in 1999 and 2014.
Scientists collected core sediment samples from the ocean floor for studying climate change and basin formation.
According to a three-step proposal from the program's Chinese expert advisory committee, China will organize an international expedition and set up a new research center for deep-sea sediment research between 2018 and 2020, then build a new generation drilling vessel.